Top 14 Things To Do In Seoul South Korea
Check out the list of top 14 things you can do in South Korea. Check out the places you can add to your itinerary and links on where to find the best deals on tickets and tours.
Lotte World
Located close to the city centre, Lotte World provides visitors with a unique mix of classic theme park rides combined with other indoor amusements. Test your bravery on the park's popular thrillers, Gyro Drop and Gyro Swing, with drops of up to 70 meters! Make a splash on the Flume ride then visit the Folk Museum to discover more about Korean history, dating back through 5000 years. Taste international cuisine, visit the park's dazzling magic castle, skate at the indoor ice rink and watch over 200 performers singing and dancing in the World Carnival Parade.
Check out discounted tickets here.
Everland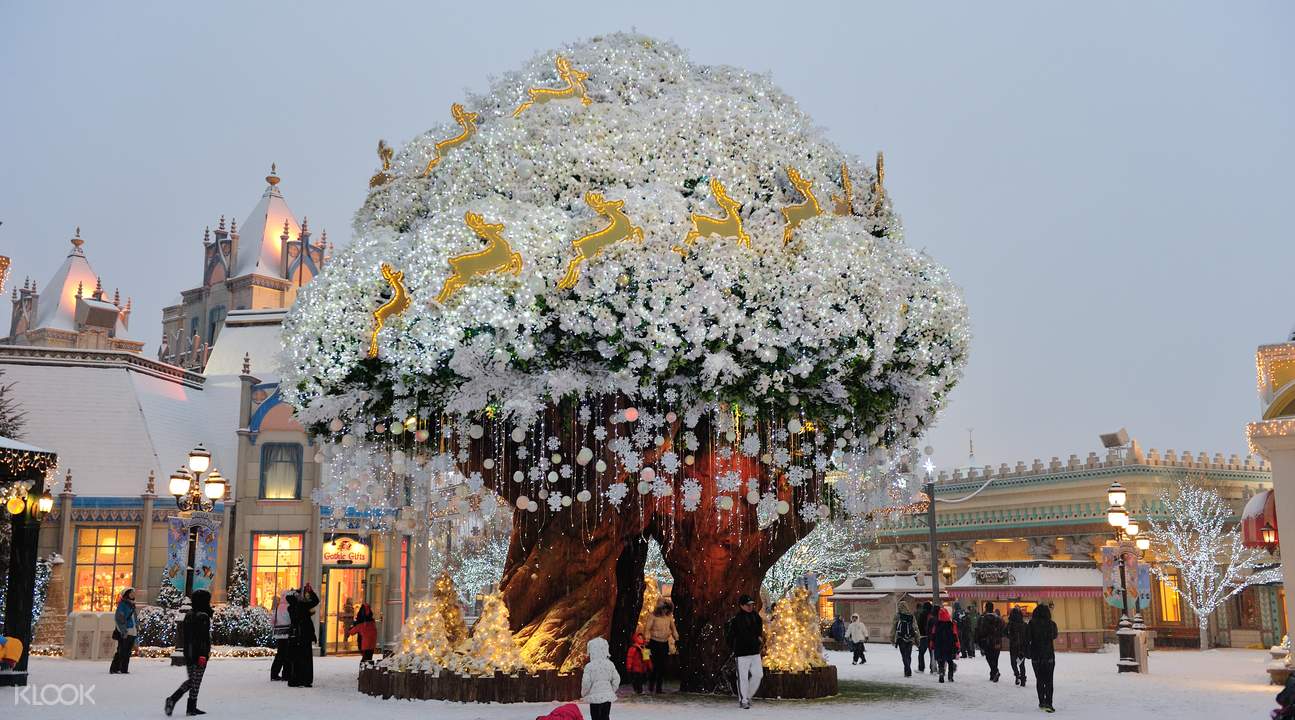 Everland – one of South Korea's biggest and most exhilarating amusement parks. Twist and turn down the world's steepest wooden rollercoaster if you dare, and spend the afternoon enjoying other rides guaranteed to give you the ultimate full throttle amusement park experience. Ease down gently by strolling down the park's immaculately kept gardens and take in some of the park's parades and live music before heading back to the bright lights of Seoul.
Check out discounted tickets here.
Daemyung Vivaldi Park Ski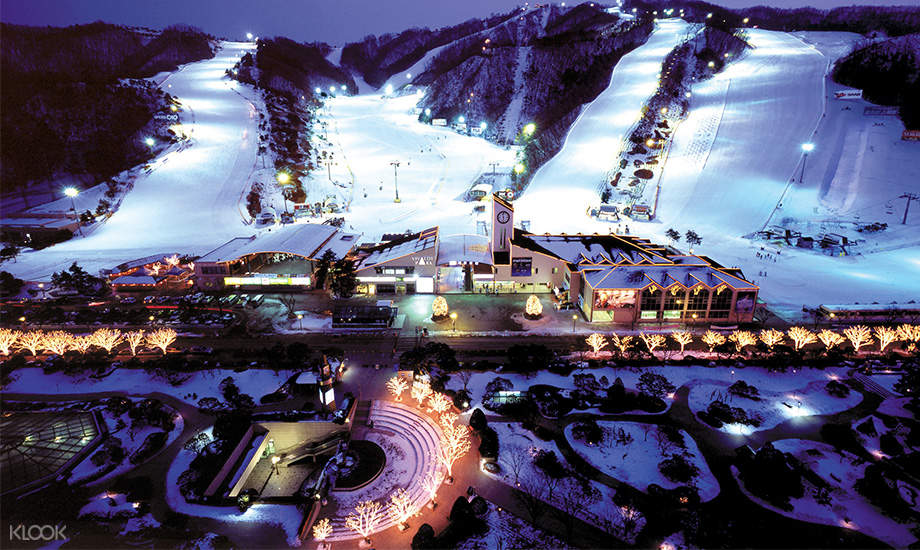 Located just 80 minutes from Seoul, Vivaldi Park Ski Resort prides itself on being one of the most convenient and most visited resort in South Korea for skiing and snowboarding. You'll be treated to quality snow conditions across the 13 slopes (the resort is chosen for competitions frequently) and the variety of lifts take experienced skiers or snowboarders to the higher slopes, while beginners can make use of the designated areas at the bottom. This package is designed for your utmost convenience and includes roundtrip shuttle transportation, ski lift pass, ski gear rental and even winter clothing rental – everything is set for the perfect day of skiing from Seoul!
Check out discounted tickets here.
N Seoul Tower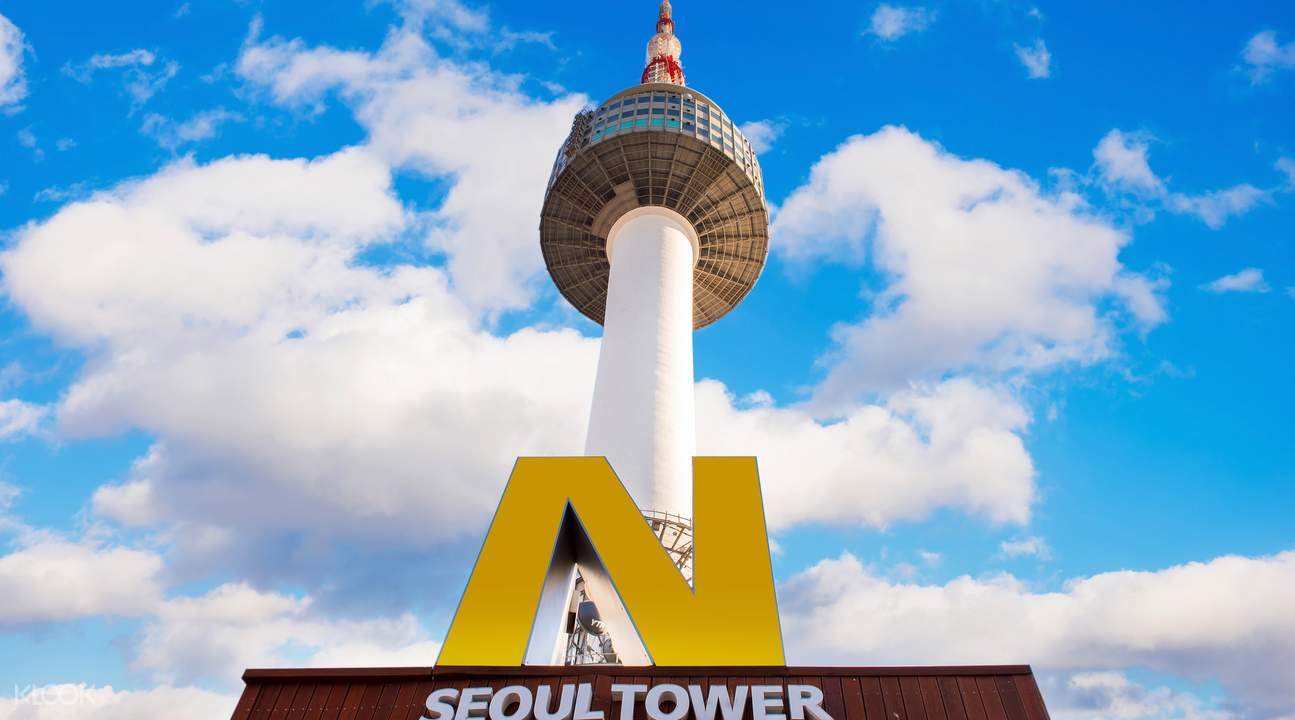 Perched on its lofty hilltop amongst the beautiful natural surrounds of Namsan Park, N Seoul Tower provides visitors with uncontested views across the whole city. Swiftly rise to an almost 500-meter elevation to visit the Observatory Tower and discover more about this incredible monument. Forget the daily rush of the metropolis for a moment as the beauty of all of Seoul spreads out before you. During the day, experience views extending across the city to the hills beyond; at night, watch as the twinkle of city lights mingles with the stars. Now travelers can also include discount combo tickets to two exciting museums opened within N Seoul Tower: step into the magical pink world of everyone's favorite cartoon cat at Hello Kitty Island where you can explore Hello Kitty's house and purchase cute mementos at the gift shop. Or visit the SSentoy Museum and Showroom displaying an impressive range of popular toys, Disney characters, lifesize cartoon models and more.
Check out discounted tickets here.
Nami Island & Petite France
Explore two of South Korea's most scenic attractions: the naturally beautiful Nami Island and an enchanting French-style theme park, Petite France. You can also choose the extended tour combo that gives you access to both unique areas and throws in a fun ride on a rail bike. Set off early in the morning and head to Nami Island where you get to walk down the iconic tree-lined avenues that served as a setting for popular Korean drama 'Winter Sonata'. After the island, hop on a rail bike taking you along the old train tracks through Korea's beautiful countryside. Your final stop on this exciting journey is Petite France, a French style theme park with an abundance of museums, cafes, restaurants and more.
Check out discounted tickets here.
Alive Museum & Dynamic Maze
Embark on a visual journey through artworks from the likes of Gogh, Manet and Picasso. Feed a giraffe or box with a kangaroo, rock climb hundreds of feet or ride a runaway mine train! At Alive Museum you can step in to become the subject of the paintings and take hilarious, mind-bending photos! These classic paintings are transformed into multi-dimensional optical illusions using a range of perspective techniques and mirror effects. The building also houses Seoul's newest indoor attraction: Dynamic Maze. Band together with a group of friends to work out clues, decode puzzles, and take on a range of easy and difficult challenges in order to break free of the maze!
Check out discounted tickets here.
Trickeye 3D Museum in Seoul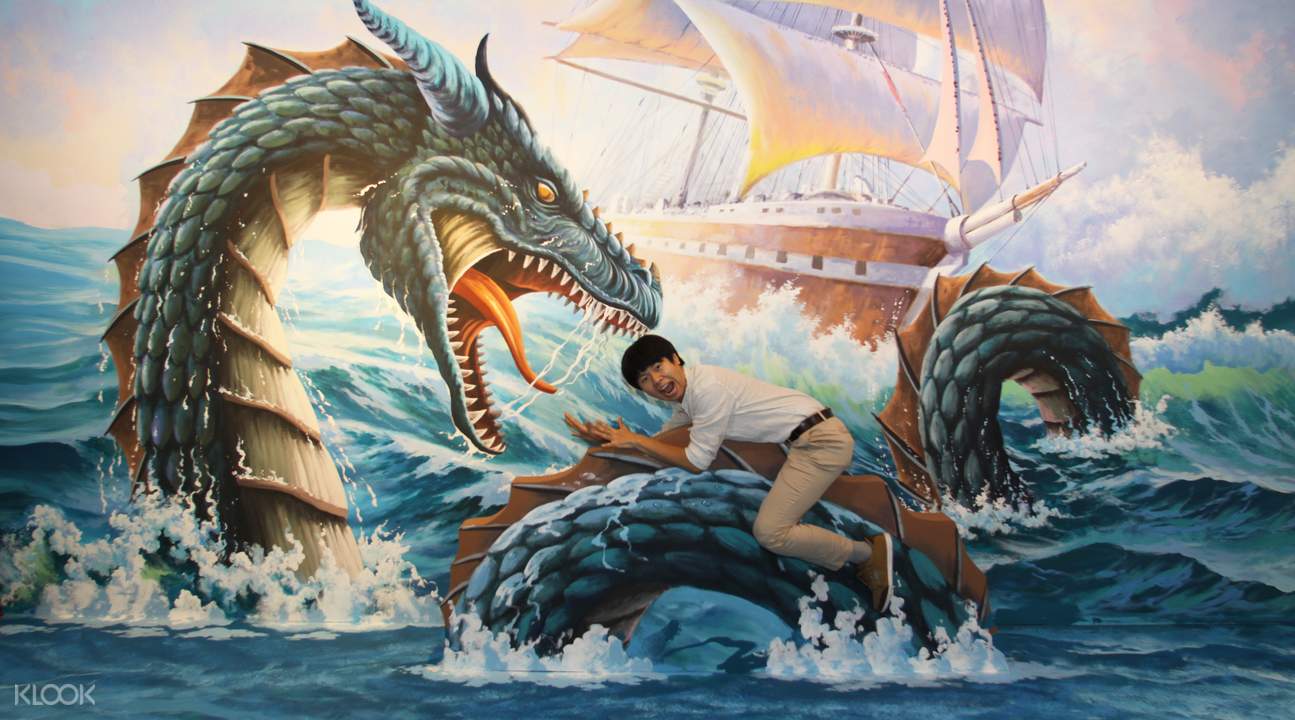 Get ready to enter an incredible dimension of original 3D artworks! Trickeye, short for 'trick of the eye', refers to an art technique where two-dimensional paintings are turned into three-dimensional images through the use of optical illusions. You're visiting the home of Trickeye, the South Korean original museum that has now found roots across the world. Marvel at 2D paintings on the museum walls, floors and ceilings–and try to wrap your head around how they pop out and come to life! Visitors are allowed to freely explore the multiple galleries with their eyes, hands, and of course, cameras. So get ready to step inside paintings, hang from beams, ride a camel, dance with the pros and swing with Spiderman!
Check out discounted tickets here.
Teseum Teddy Bear Museum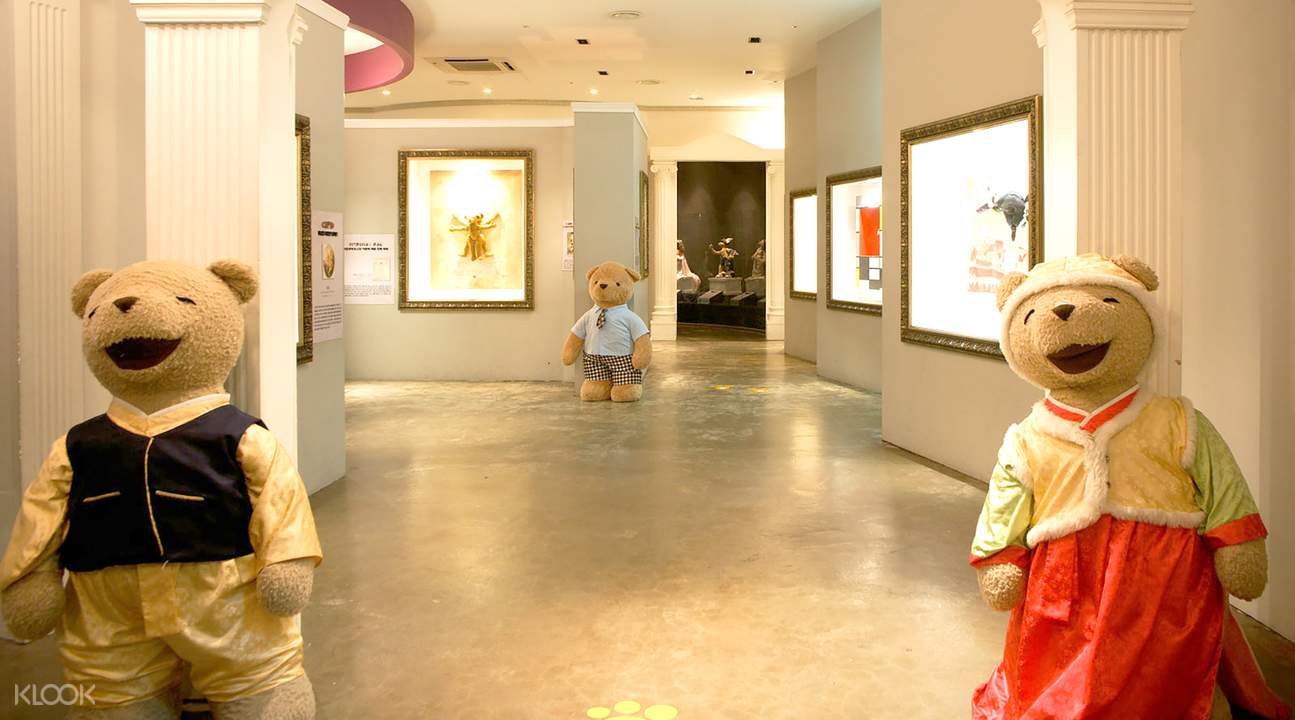 Visit Teseum Seoul and interact with the life-size teddy bears at this world renowned museum, making for a quirky place to snap photos with your family and friends. The museum is divided into multiple themed sections where you are free to move around and explore at your own pace. Learn about Korean culture in a unique way as you explore the exhibitions of teddy bears in traditional Korean dress and even mimicking famous celebrities, sure to bring a smile to your face. Venture into the mirror maze and try to make your way out amid the confusion of glass and your own reflections! Stop by the gift shop on your way out to purchase your own teddy bear or take one home as a gift to a loved one.
Check out discounted tickets here.
MBC World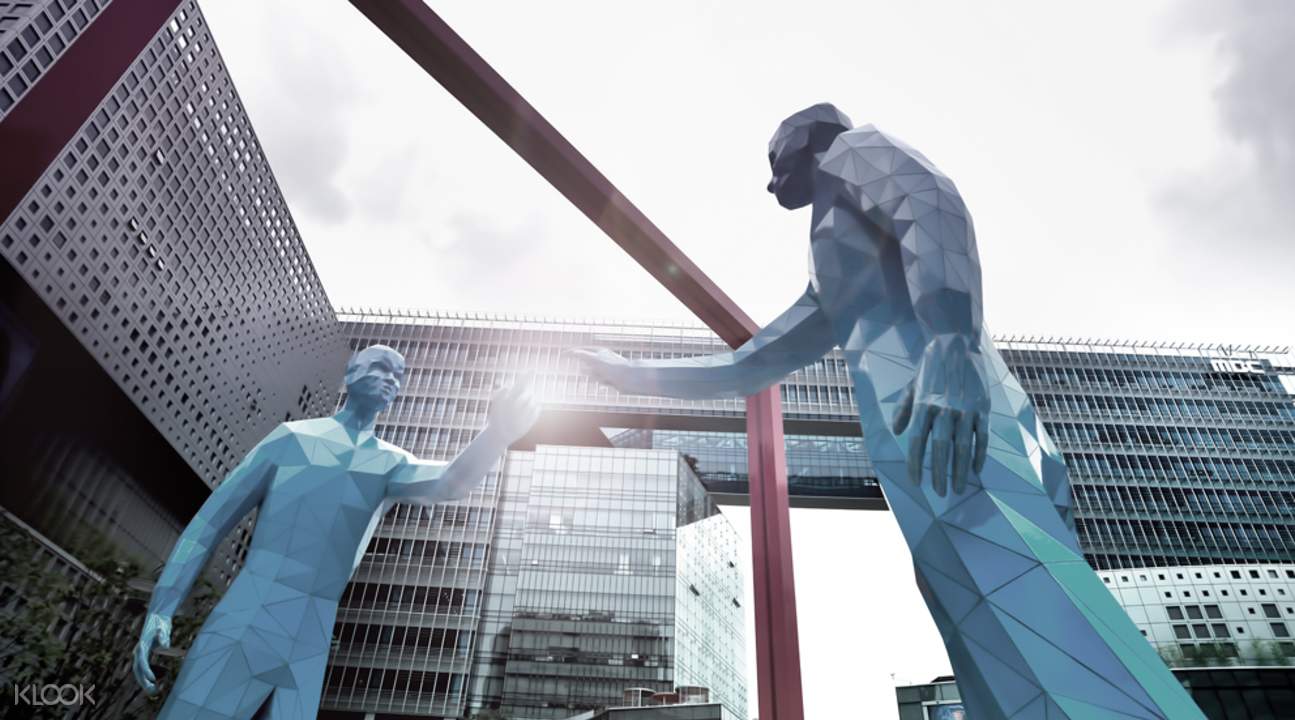 Opened in September 2015, MBC World is a theme park featuring 3 activity zones and is your one-stop spot for all things hallyu (Korean entertainment) related. In the M Zone, you can skip lines and dive straight for the front row seats of a Big Bang holographic concert, dance with your favorite 2NE1 member, or get close and personal with Psy using the latest VR technology. If romantic Korean dramas pull at your heart strings, head over to the C Zone and immediately feel transported onto the sets of popular dramas including "We Got Married" or "I Live Alone." At the day's end, stop by the B Zone to stock up on your K-pop merchandise or rent an outfit and get your hair done to experience the fun of being a TV star. If needed, English, Korean, and Chinese interpretations are provided. If you enjoy the hallyu culture and cool visual tools, MBC World is sure to blow your mind!
Check out discounted tickets here.
63 Tower Observatory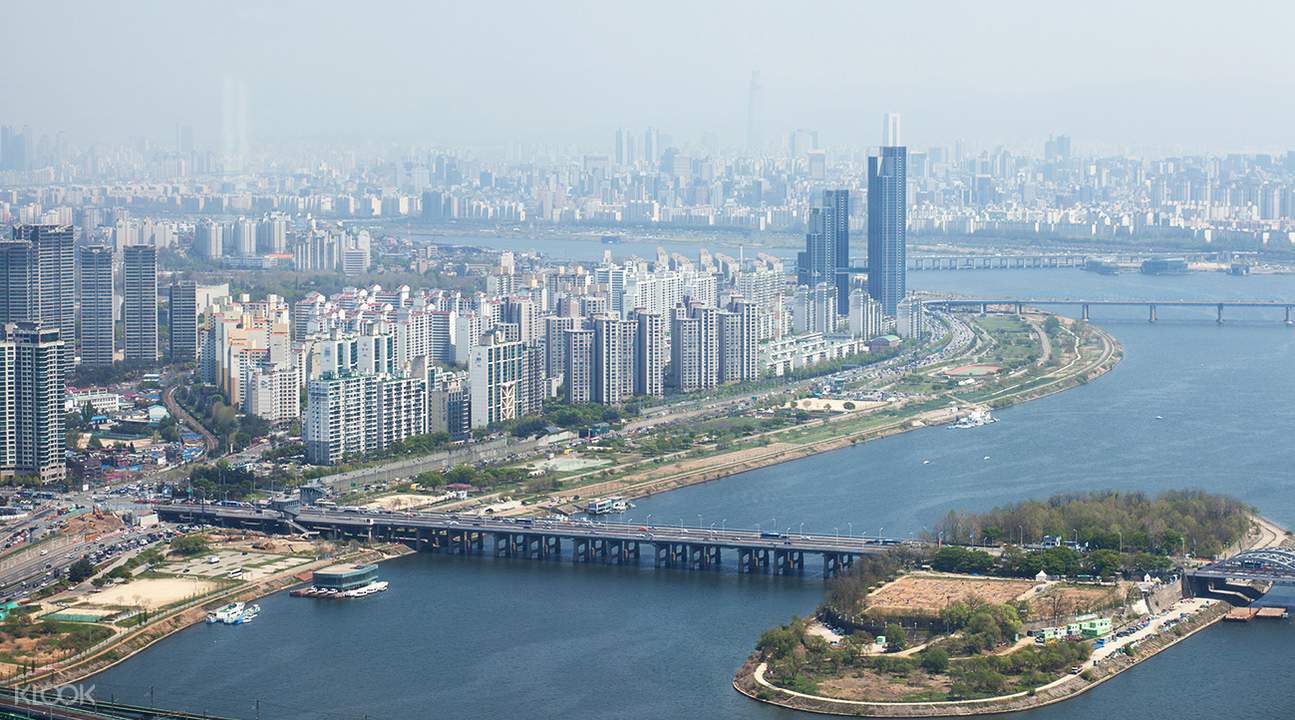 The 63 Building, also known as the Hanhwa 63 City, is a skyscraper on Yeouido island boasting stunning views of the Han River and the city of Seoul. Opened in July 1985, the building is the tallest gold-clad structure in the world and a must-see landmark in South Korea. The 63 Building stands tall at 817ft and comprises 60 floors and 3 basement levels – offering plenty of space to explore and amazing scenery down below to admire. However, the building is much more than an observation tower. It's a multi-venue leisure complex containing every form of entertainment imaginable. Inside, you will find an IMAX cinema, art gallery, wax museum, performance hall and even an aquarium.
Check out discounted tickets here.
Seoul's Palaces, Temples & Markets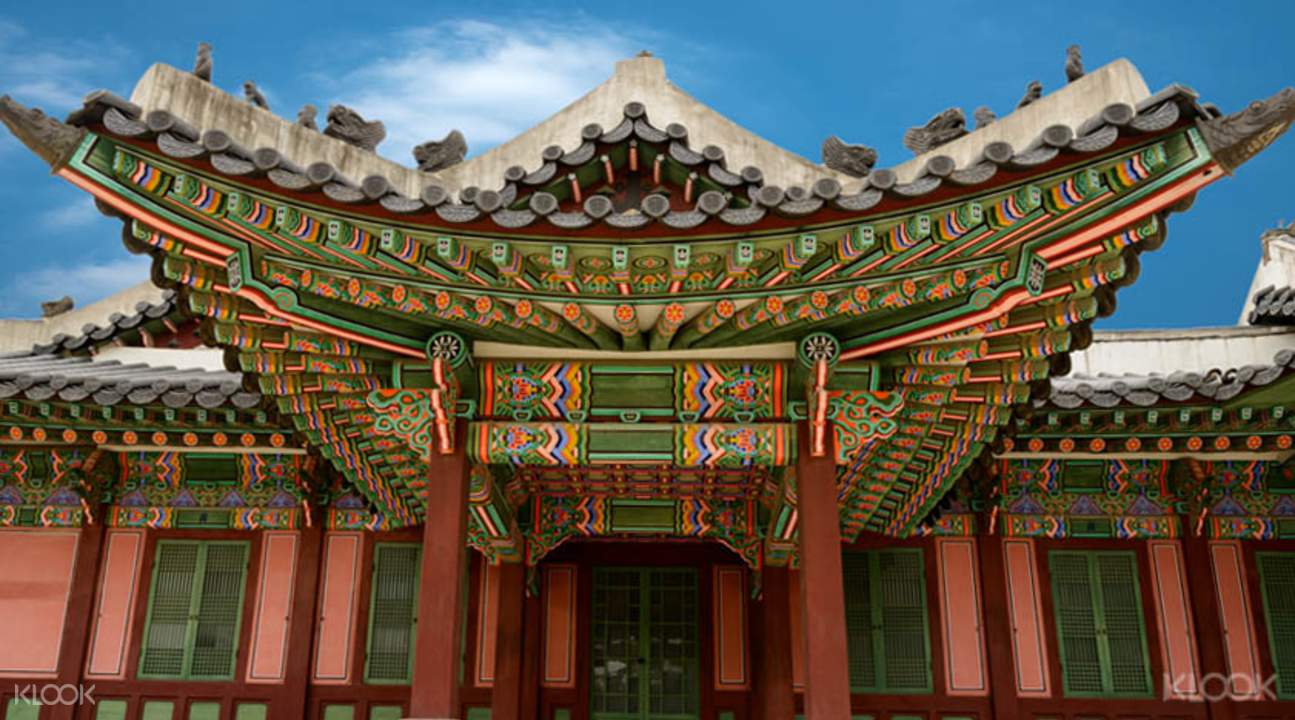 This full day tour has a choc-a-block itinerary, designed to give you a total Seoul immersion. Marvel at the architecture of one of Seoul's most beautiful palaces, Gyeongbokgung. Resulting from a stormy history, ongoing reconstructions mean you can see original portions alongside modern efforts to restore it to its former glory. Reminisce to bygone days with a guided visit of the National Folk Museum before a tasty local lunch. After you're fully sated, you'll set off to visit palace no.2, UNESCO-listed Changdeokgung, a perfectly preserved architectural example from the Joseon Dynasty. Walk amongst the serenity of Jogyesa Buddhist Temple, peruse crafts and antiques on Insadong Street and pick up a holiday memento at Namdaemun before a comfortable transfer back to your hotel.
Check out discounted tickets here.
Coex Aquarium in Seoul
Visit Seoul's largest aquarium and see the incredible diversity of aquatic life around the globe across a series of themed discovery zones. Located in the heart of Gangnam District, the Coex Aquarium showcases 650 species of marine animals from the heights of the Andean mountains to the depths of the Amazonian rainforest, in ecosystems ranging from rivers and swamps to the deep sea. Bring the entire family as you explore the various exhibits featuring 40,000 sea creatures housed in 183 display tanks and 90 breeding tanks holding over 3,500 tons of water. You can see live sharks, turtles, stingrays, electric eels, octopus, sinister-looking piranhas, pulsating jellyfish, and more. The aquarium has multiple rest areas as well as an open-top water tank that releases anions where you can make a pit stop and relax from all the walking. The Coex Aquarium is the perfect destination for kids (and adults!) of all ages.
Check out discounted tickets here.
Freezing Island Theme Park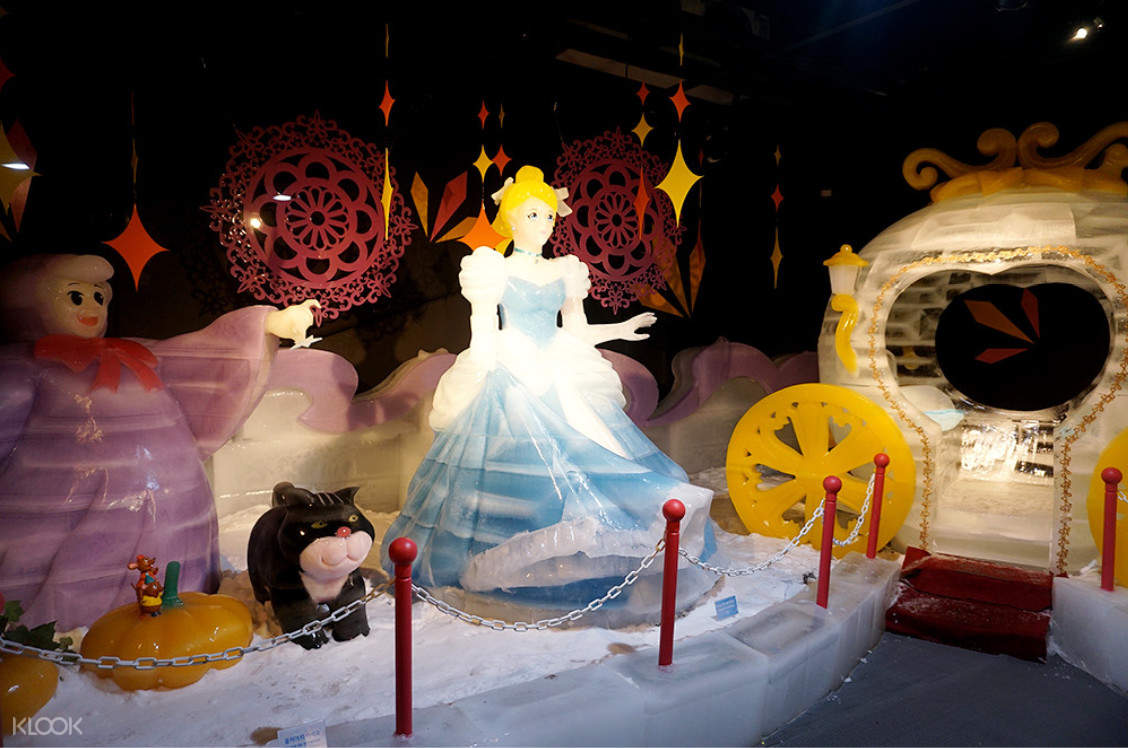 Spend a fantastic day in Freezing Island, Korea's ultimate ice theme park for a day of fun in the snow and ice! The park is filled with colorful ice structures in several ice-themed sections like Ice Castle, Ice Aqua, Ice Story, Ice Swan, Ice Snow, Ice Falls and more! Aside from admiring the fantastic ice sculptures, you can even try all sorts of activities like ice hockey, or slipping down Korea's largest ice slide! There's much to do for everyone and is the perfect place to enjoy some winter wonderland with the entire family. Plus, if you don't have a down jacket or a coat, you can even borrow one for free before you enter the park!
Check out discounted tickets here.
Jeonju Hanok Village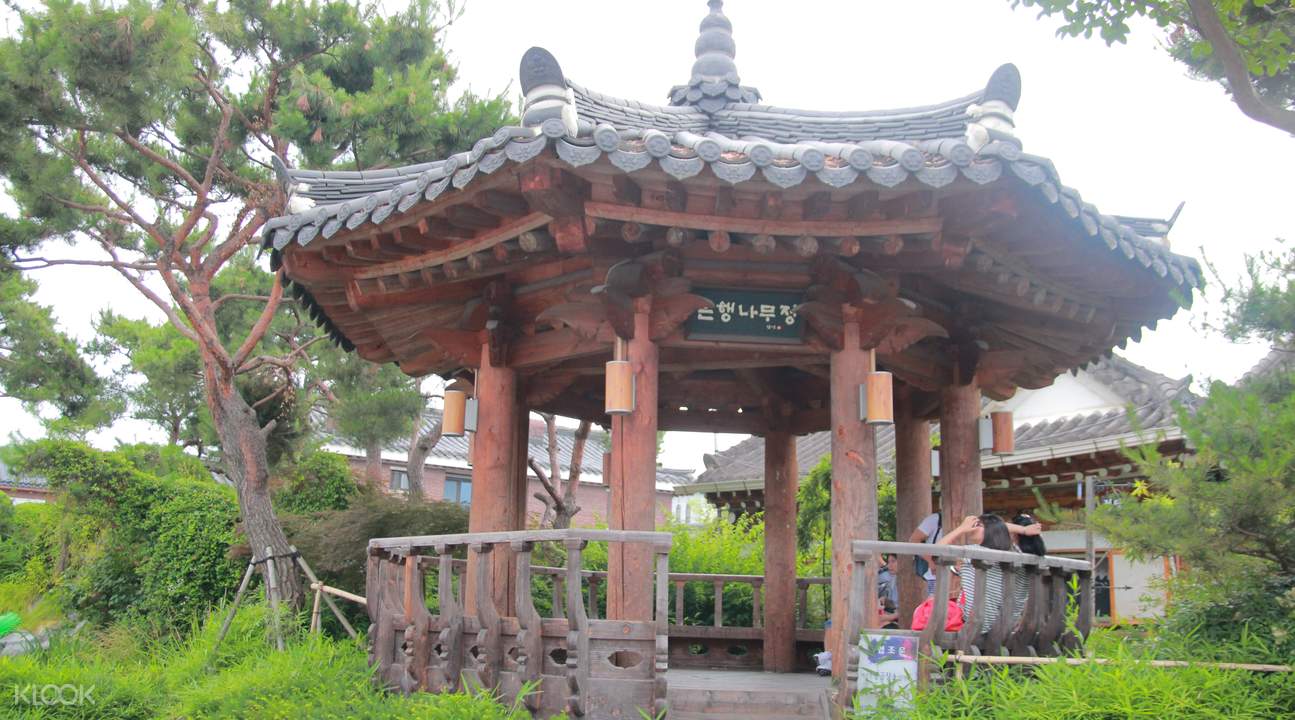 Leave the hustle and bustle of the notoriously busy Seoul behind and spend a day immersed in Korea's unique culture and customs. Jeonju Village houses over 800 traditional houses known for their signature rooftops raised proudly towards the sky. You'll enjoy convenient pick up from three locations in central Seoul with helpful English speaking staff on board. Relax as the bus drives you to Jeonju Hanok Village where you'll have the freedom to explore and sightsee on your own schedule before the return transfer departs at 4:00pm. Designated as an International Slow City in 2010, Jeonju Village offers the much needed escape from the fast paced lifestyle, as you stroll down its quiet secluded streets. Soak up the traditional atmosphere and historic architecture, taste traditional cuisine and watch visitors and locals wearing traditional costume, as you travel back in time for a truly exciting history lesson.
Check out discounted tickets here.
Check out other interesting articles below
24 Of The Smartest Travel Hacks That'll Save You Time, Space, & Money
Taste of Seoul – Explore Korean Food On a Budget With These Deals
Top 13 Things To Do In Hong Kong
Singapore On A Budget – Top 13 Things To Do In Singapore
Like us on Facebook so you don't miss out on our latest posts.