Taste of Seoul – Explore Korean Food On a Budget With These Deals
I have been a fan of Korean dramas for the past few years and not only did it introduce the Korean culture, it also introduced a lot of very beautiful places and of course very delicious food. If you often watch Korean variety shows, they always introduce places and food to their viewers. While writing and researching for this post I could not help but crave for these dishes.
Koreans don't only eat Kimchi. Since they experience the 4 seasons they have different delicious delicacies to suit your taste during summer, winter, autumn and spring. If you watch Korean dramas you will notice that they are very fond of chicken and beer, BBQ and eggs rolls. They usually eat spicy stuff during winter and don't forget the variety of street food available everywhere.
Below are a list of deals you can check out to experience the taste of Seoul Korea on a budget.
Click the next button below each entry to see the rest.
Korean Street Food and BBQ Tour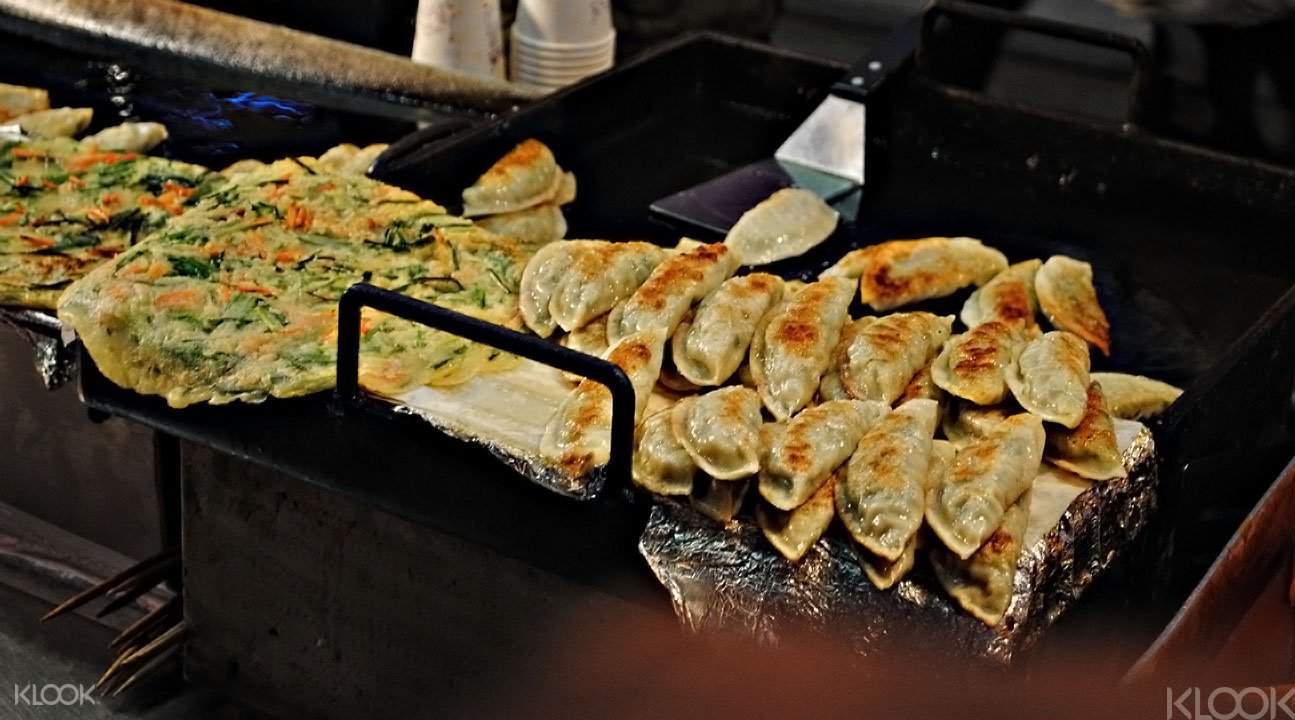 Go in search of the best street food in Seoul with an experienced guide who will lead you to classic shops, street stalls and restaurants. Listen to the history and food culture of Korea while savoring tasty street snacks including fried pork dumplings and Korean rice cakes. Feeling adventurous? We dare you to try the silkworm larva! Once you've taken a bite of the best street snacks in Seoul, you can enjoy a full-course Korean BBQ lunch which is sure to leave you fully satisfied.
Nolboo Budae Jjigae & Cheolpangui in Sinchon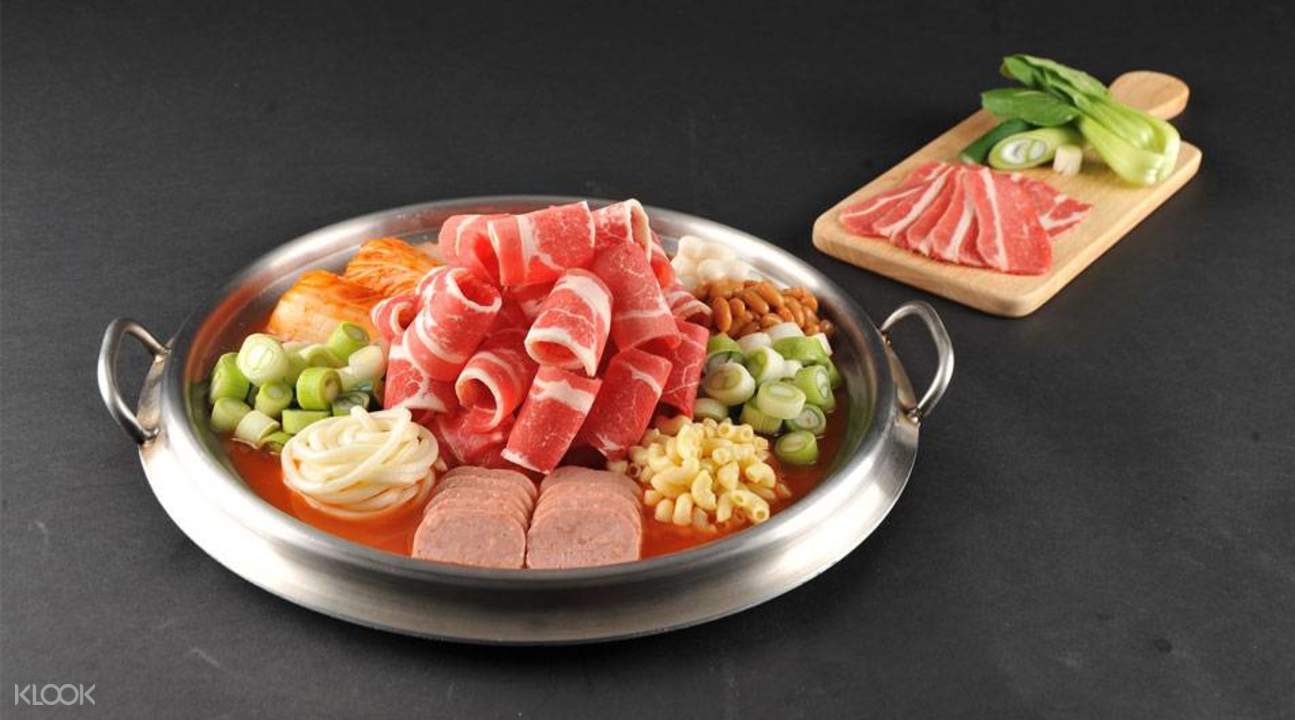 Stop by at Nolboo Budaejjigae & Cheolpangui in Sinchon and taste popular Korean cuisine that's bursting with local flavors! Try their signature item, the Nolboo Budae Jjigae, a spicy stew that combines Korean and American ingredients such as sausages, ham, ramen noodles and rice cakes to produce a hearty and delicious dish. Choose from four different Budae Jjigae sets: Nolboo for spice, Heungboo for something cheesy and light, or the Beef and Seafood sets if you want your stew to be a bit more filling! Enjoy various grilled meats with their Cheolpangui selection, including pork with kimchi and chicken with vegetables, perfect for a meal out with friends and family.
Waffle Monster Discount Coupon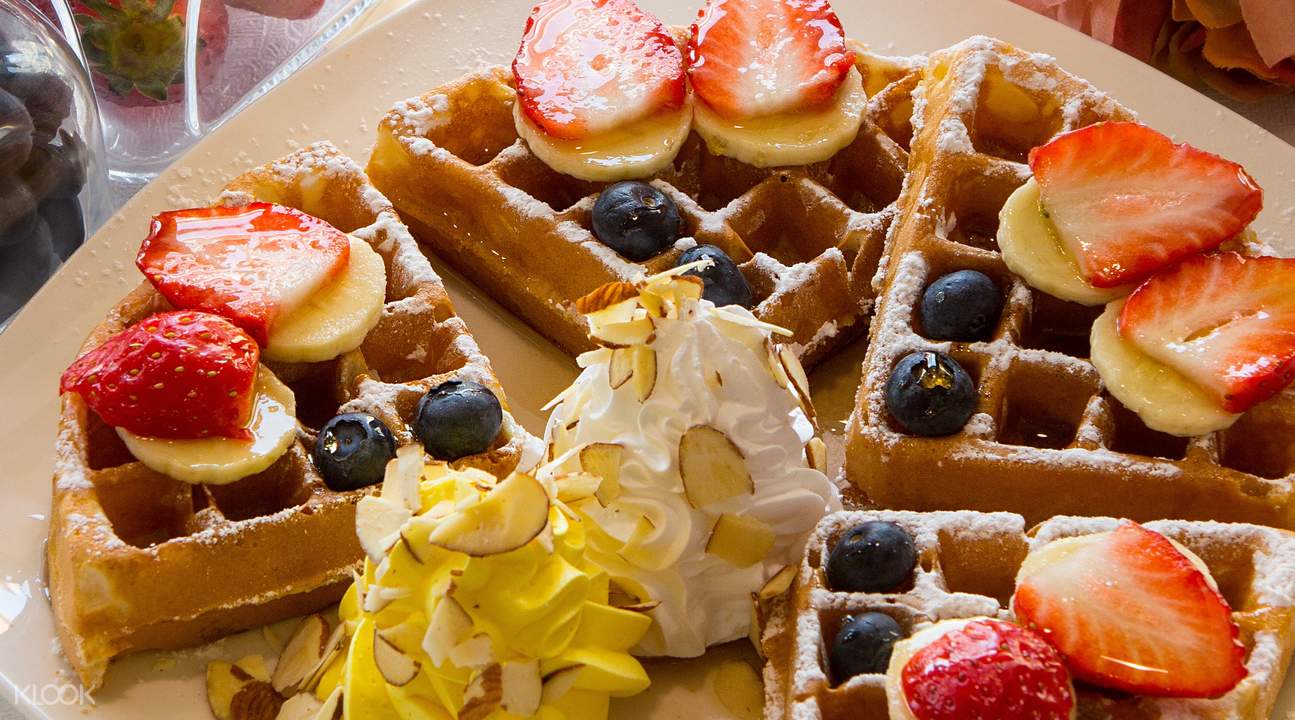 Satisfy your sweet tooth at Waffle Monster, a dessert shop in the busy and colorful streets of Hongdae, one of Seoul's most photogenic spots! Taste their delicious waffles that are perfectly golden brown and crispy on the outside yet remain deliciously soft on the inside. Pair your waffle with a scoop of Italian ice cream and some fresh fruit for a refreshing snack during a hot day, or maybe top it with some cream and a drizzle of hazelnut chocolate syrup to make this sweet deal even sweeter! Purchase a discount coupon on Klook for a fantastic discount off your total bill and unbeatable savings for you!
Gongsugan Korean Snack Sets (Gangnam Station Branch)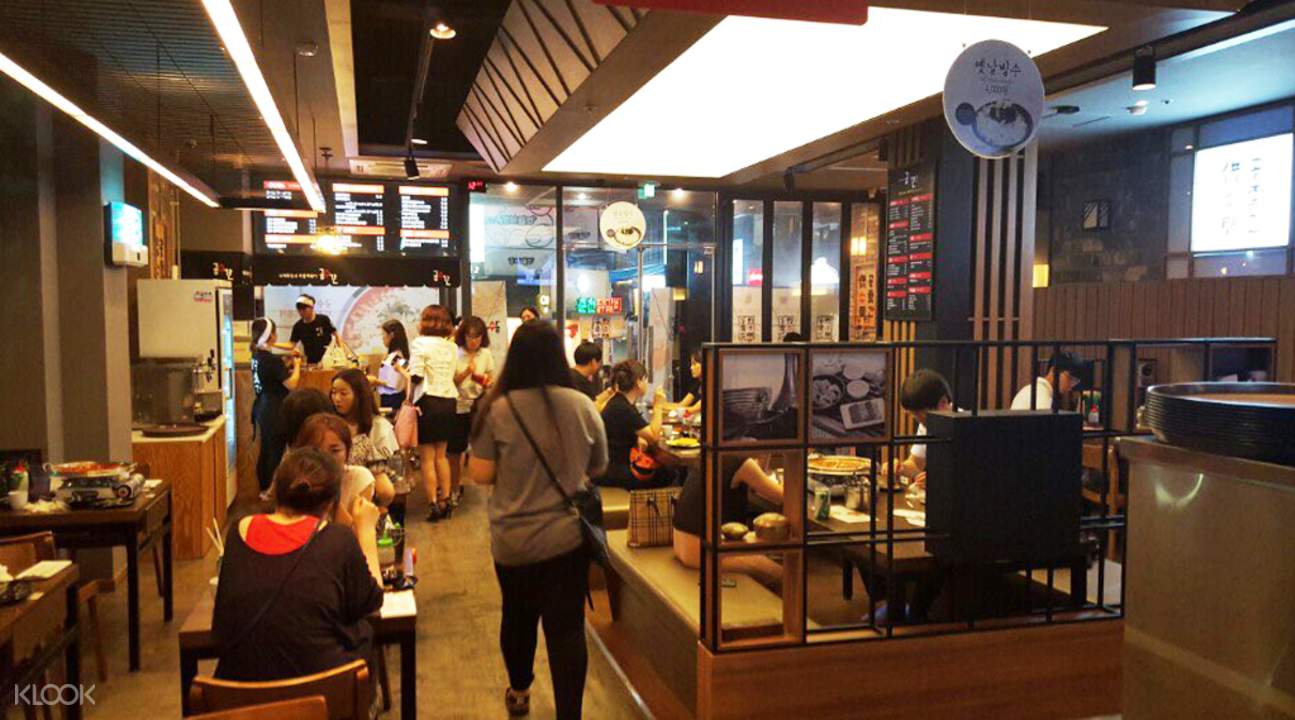 Taste popular Korean street food and snacks at great prices!
Stop by at Gongsugan in Gangnam Station, Seoul, and savor popular Korean street food and snacks at great prices! Enjoy the restaurant's lively ambience featuring a rustic brick exterior and a warm wooden interior that's sure to brighten up any meal. Try out local snacks like tteokkbokki, rice cakes stir-fried in spicy sauce, and odeng (fish cakes) for a sample of authentic Korean flavors! You can also order the restaurant's meal sets so you can try out a variety of snacks all at once, including sundaes and twigim/Korean fried vegetables. Klook users will also get hassle-free reservations with our exclusive reservation service, perfect for hangouts with friends and family!
Four Seasons Hanbang Chicken Restaurant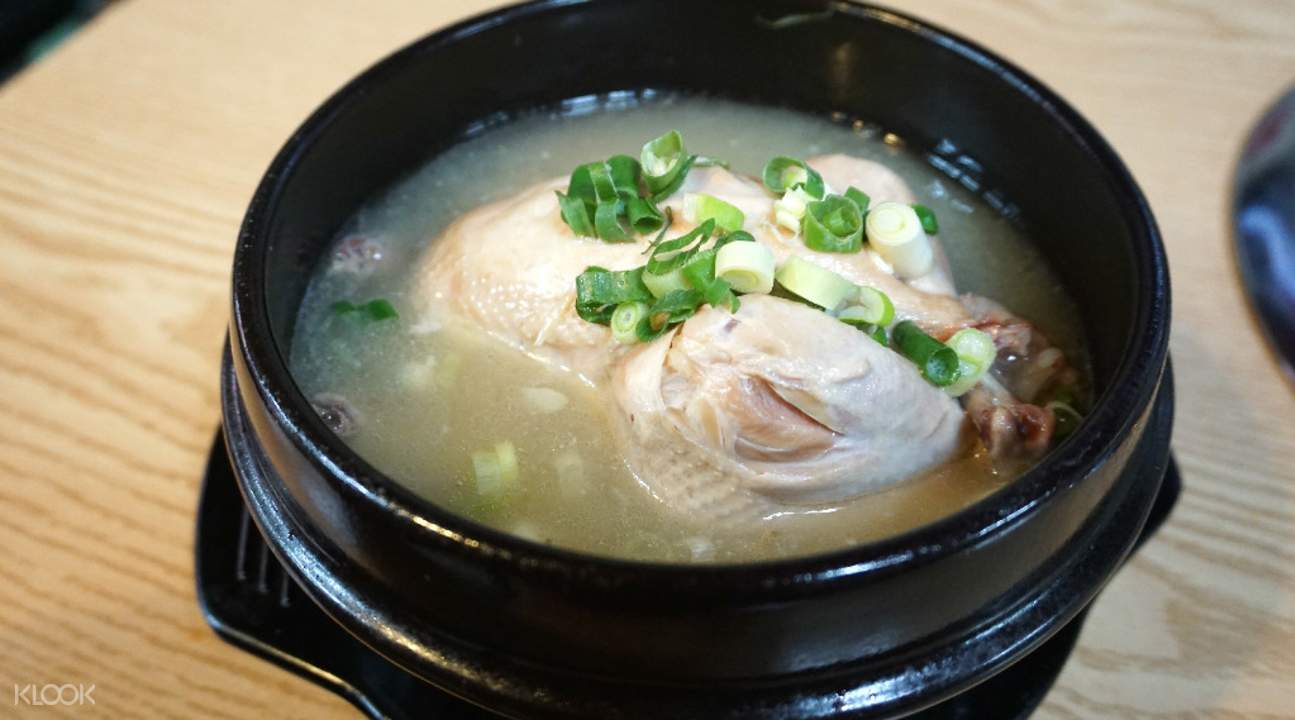 Taste authentic Korean flavors at Four Seasons Hanbang Chicken Restaurant in Seoul, a traditional ginseng shop recommended by the Korea Tourism Board and the Seoul Metropolitan Government. Pay the restaurant a visit to try the Ginseng Chicken Soup with Medicinal Herbs or the Chicken with Medicinal Herbs to discover delicious dishes bursting with flavor and freshness, as well as being extremely nourishing! Four Seasons also has a variety of other quintessential examples of Korean cuisine that travelers shouldn't miss out on: visitors shouldn't miss out on the Grilled Pork Belly, an exotic flavor that's a must-try for adventurers and foodies, as well as the Braised Spicy Chicken to sample the spicy flavors of the country. A stop here is a great way to explore Korea's cuisines with family and friends!
Old House Charcoal Meat Restaurant in Hongdae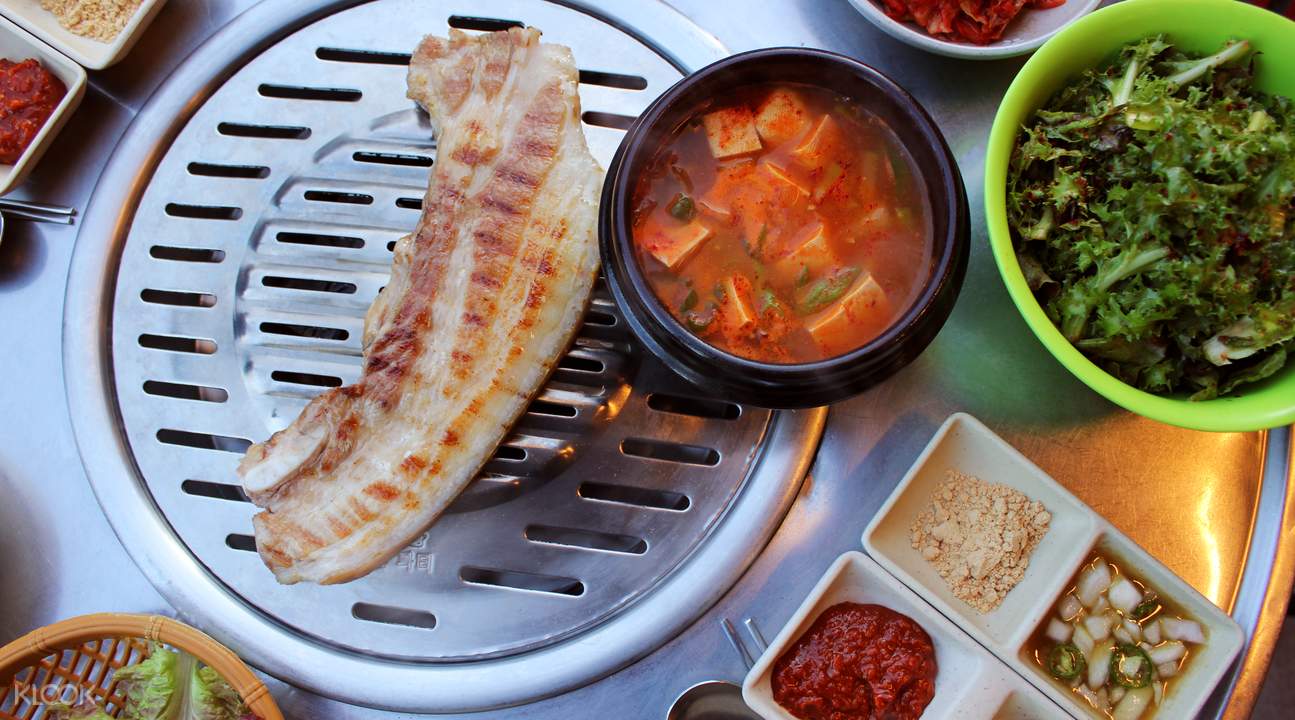 Join in on the Korean BBQ craze with a visit to Old House Charcoal Meat Restaurant in Hongdae, known for its delicious grilled meats. By using oak charcoal, this restaurant gives their various meat cuts distinctive earthy and smoky flavors that make them stand out from! Choose from a selection of meat, including pork belly, pork ribs, and beef ribs, all juicy and grilled to perfection. If you're still feeling hungry, Old House Charcoal Meat Restaurant also serves a generous amount of side dishes with every meal, such as soybean paste stew, pickled sesame leaves, and kimchi. You'll also be able to skip the hassle of scheduling your own reservations by booking your meals at the restaurant through Klook!
Dami Porridge Restaurant in Myeongdong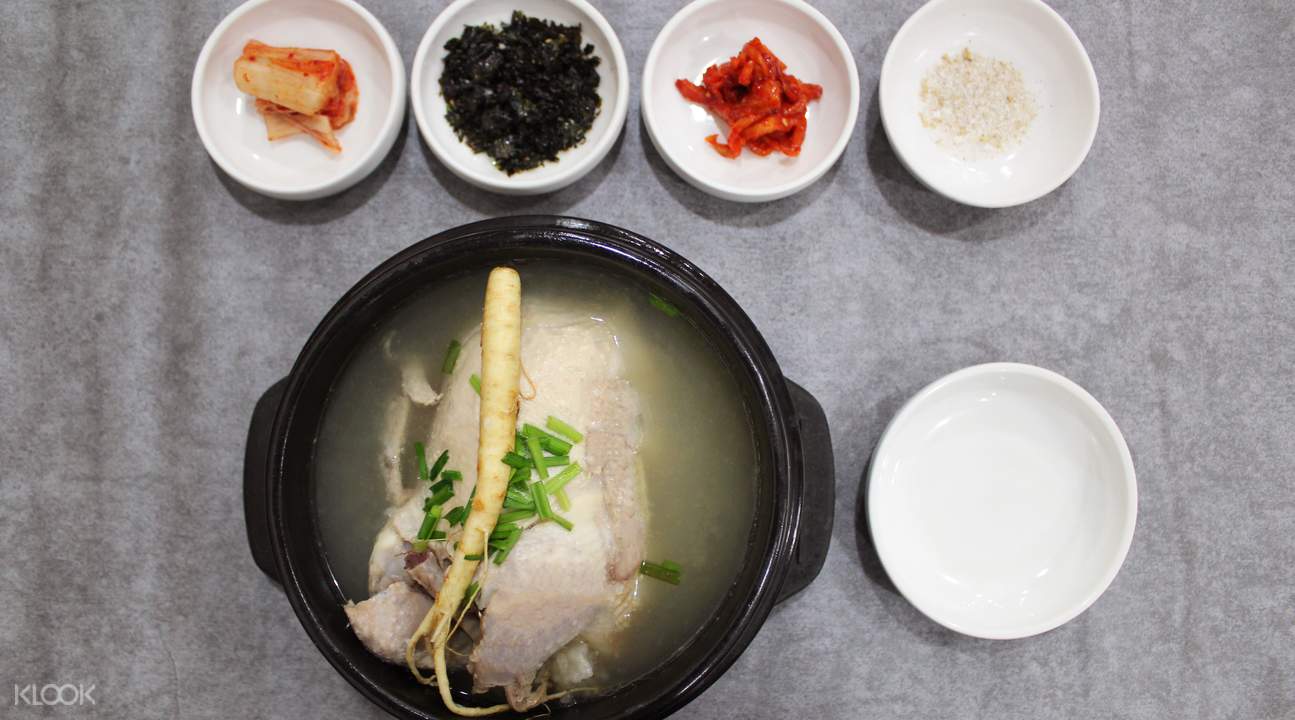 Feel right at home in the middle of Seoul's bustling streets at Dami Porridge Restaurant in Myeongdong, a popular stop in the area that serves the ultimate comfort food – porridge! With its classic interior decor featuring dark wooden furniture set against pristine white walls covered with handwritten notes from former patrons, it's the best stop for visitors and locals looking to take a break from the busy city. Choose from their various porridge recipes rich in the flavors of sticky rice, including abalone and crab meat, or try the heartwarming Ginseng Chicken Soup for fresh flavors of ginseng mixed with succulent chicken! Dami also offers tasty side dishes for you to pair your porridge with, including seafood pancake, omelette and steamed dumplings that round out your meal perfectly.
Bulgogi Brothers (Multiple Branches) in Seoul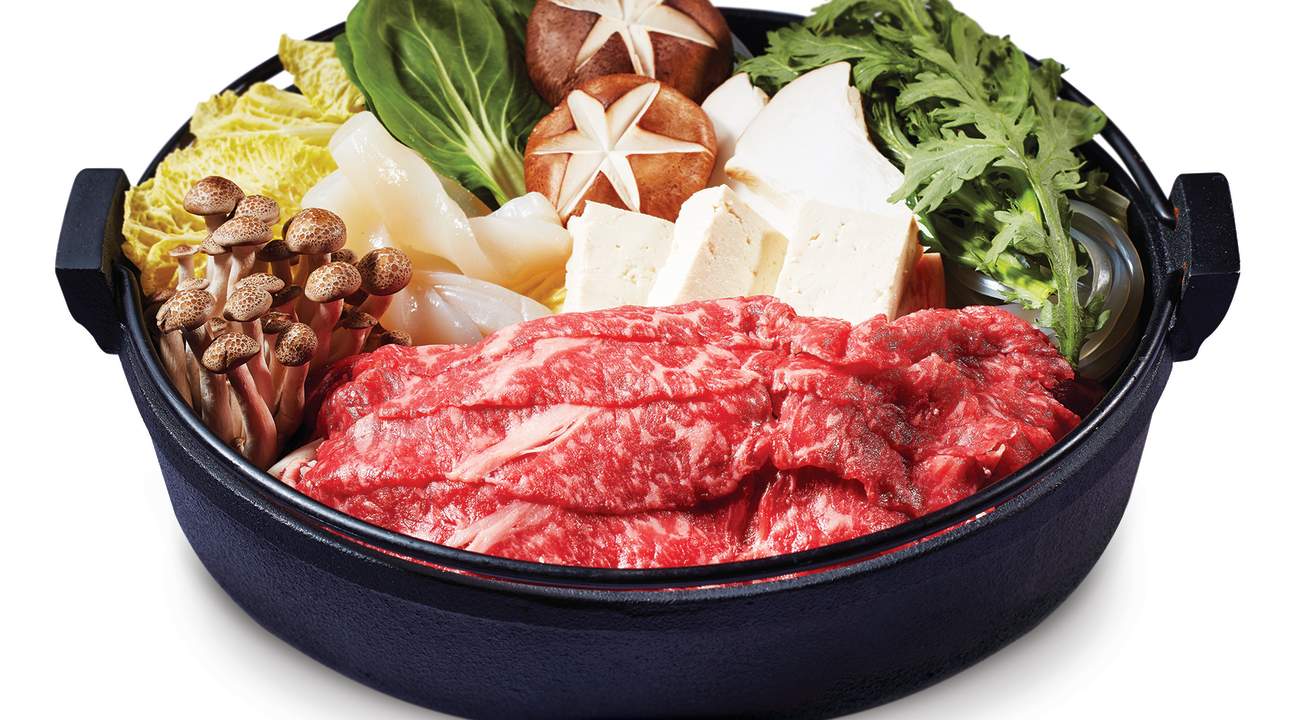 Satisfy your cravings for Korean food and stop by Bulgogi Brothers, a popular international restaurant that specializes in high-quality bulgogi and Korean barbecue! With its chic interior and lively ambience, there's no better place for one of South Korea's more quintessential food experiences. Choose from the restaurant's various bulgogi and barbecue options and cook it yourself on the tabletop grilling stations! Craving something on the side? Then order some cold noodles or bibimbap on the side, or maybe even pair your food with some of the restaurant's alcoholic beverages. Klook users will also get more bang for their bucks with discounted cash vouchers that's perfect for exploring the diverse menu, as well as enjoying a hassle-free visit with our free reservation service!
Hanam Pig House (Multiple Branches) in Seoul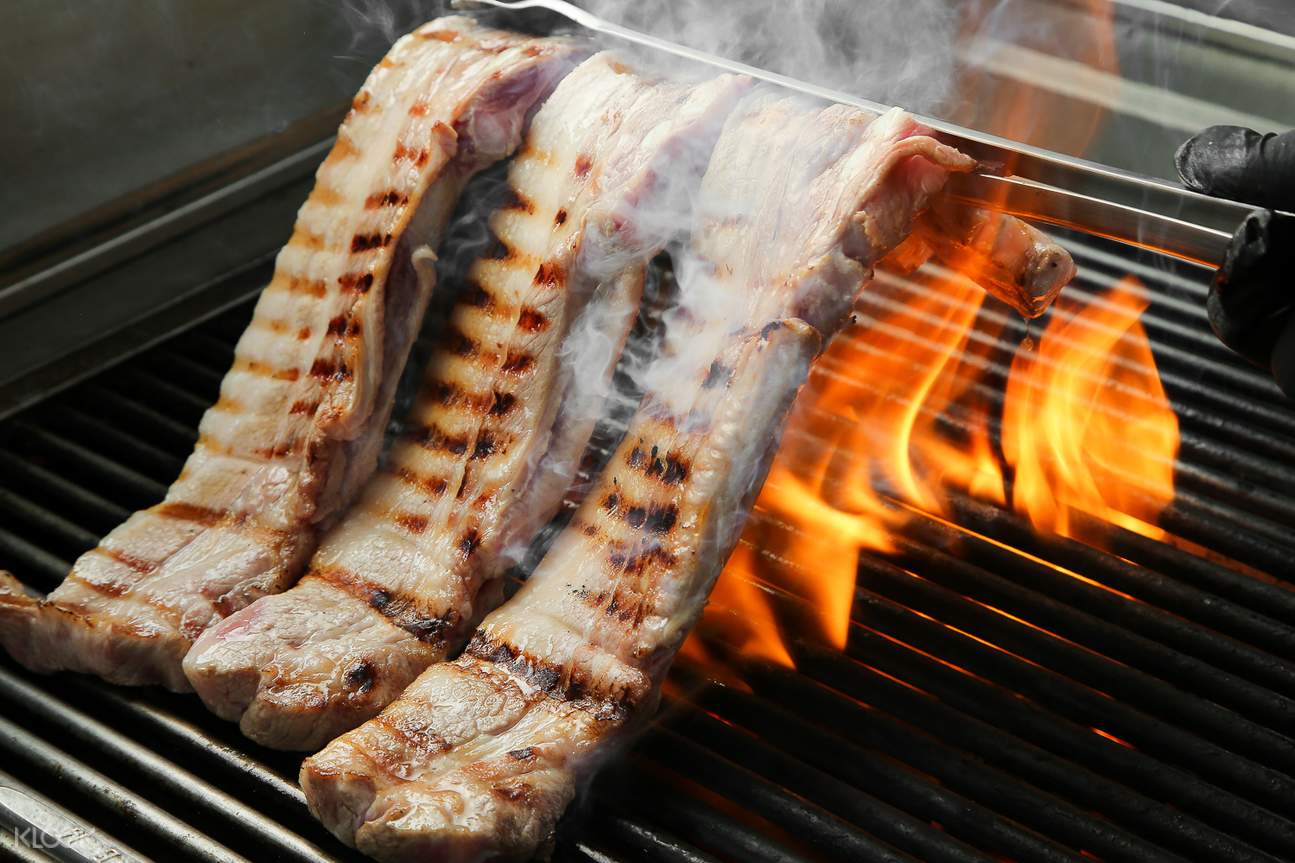 Drop by Hanam Pig House, a popular chain restaurant in Seoul, and enjoy the distinctive experience of a lively and delicious Korean Barbecue meal. While you grill the food yourself in most K-BBQ restaurants, Hanam Pig House stands out from its competitors by cooking your food right in front of you! Perfect if you're a visitor and new to the Korean barbecue protocol! Taste an iconic South Korean delicacy, samgyeopsal (pork belly), or get the mixed dishes for a selection of pork cuts, including skirt steak. The restaurant also offers a variety of tasty side dishes that match your grilled pork perfectly – wrap the pork in a lettuce leaf and dip it in a variety of sauces for an authentic K-BBQ experience! A stop at Hanam Pig House is definitely a must-do for any foodies traveling to Seoul!
Oppa Dak Chicken Restaurant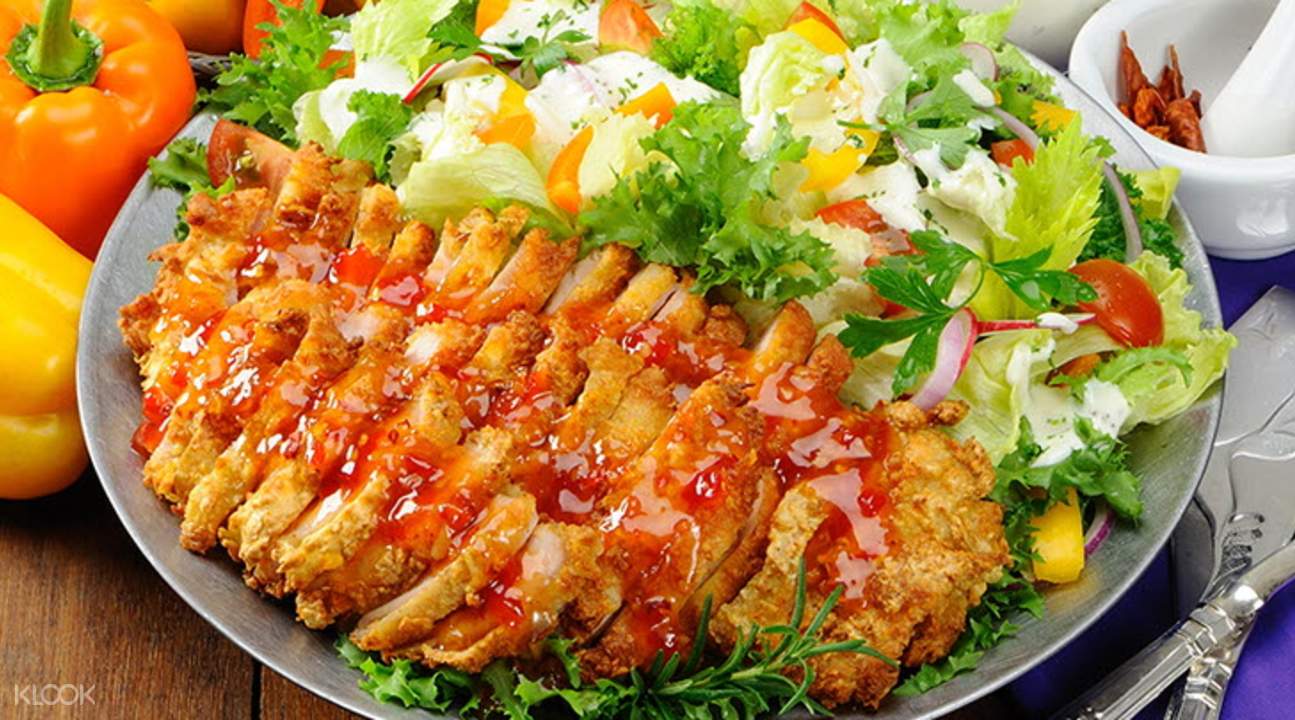 Try authentic Korean chicken at Oppa Dak in Myeongdong, a popular restaurant in Seoul known for delicious chicken and a young and fresh vibe perfect for fun hangouts! Oppa Dak, short for "Oven eh Bbajeen" Chicken ("chicken that fell in the oven") offers chicken that's cooked in a high-temperature oven to maximize moisture, crispiness and flavor. You can also choose from a variety of sauces for your chicken to make it even tastier, including sweet chili, peanut, teriyaki and garlic! Enjoy the white daikon radish pickles that are served as complimentary appetizers, and wash it all down with refreshing draft beers for the ultimate Korean chicken and beer "chimeak" experience.
Check out other interesting articles below
24 Of The Smartest Travel Hacks That'll Save You Time, Space, & Money
Top 13 Things To Do In Hong Kong
Singapore On A Budget – Top 13 Things To Do In Singapore
15 Free Things To Do In Taiwan
Brilliant Camping Hacks To Try On Your Next Trip
Like us on Facebook so you don't miss out on our latest posts.
Incoming search terms: