Singapore On A Budget – Top 13 Things To Do In Singapore
Universal Studios Singapore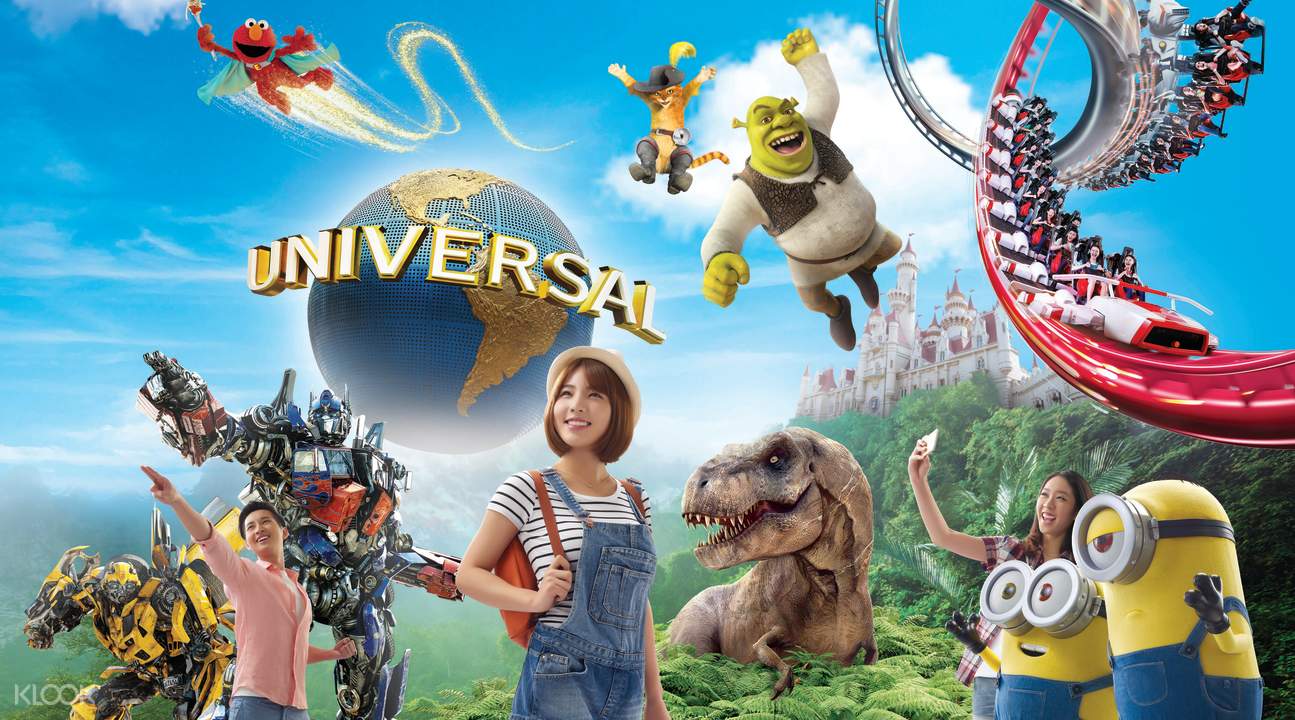 Go beyond the screen and Ride The Movies™ at Universal Studios Singapore™. Only here can you experience cutting-edge rides, shows, and attractions based on your favorite blockbuster films and television series – at one of only 4 global locations! The park's 24 rides and attractions will satisfy every cinematic fantasy, including the Battlestar Galactica dueling roller coaster, Jurassic Park river rapids, and a 4D Shrek show. The 50-acre park has 7 different movie-themed zones: Hollywood, New York, Sci-Fi City, Ancient Egypt, The Lost World, Far Far Away and Madagascar. Universal Studios Singapore™ is sure to indulge the thrill-seeker or movie buff's every fantasy.
Check out discounted tickets here.
S.E.A. Aquarium Sentosa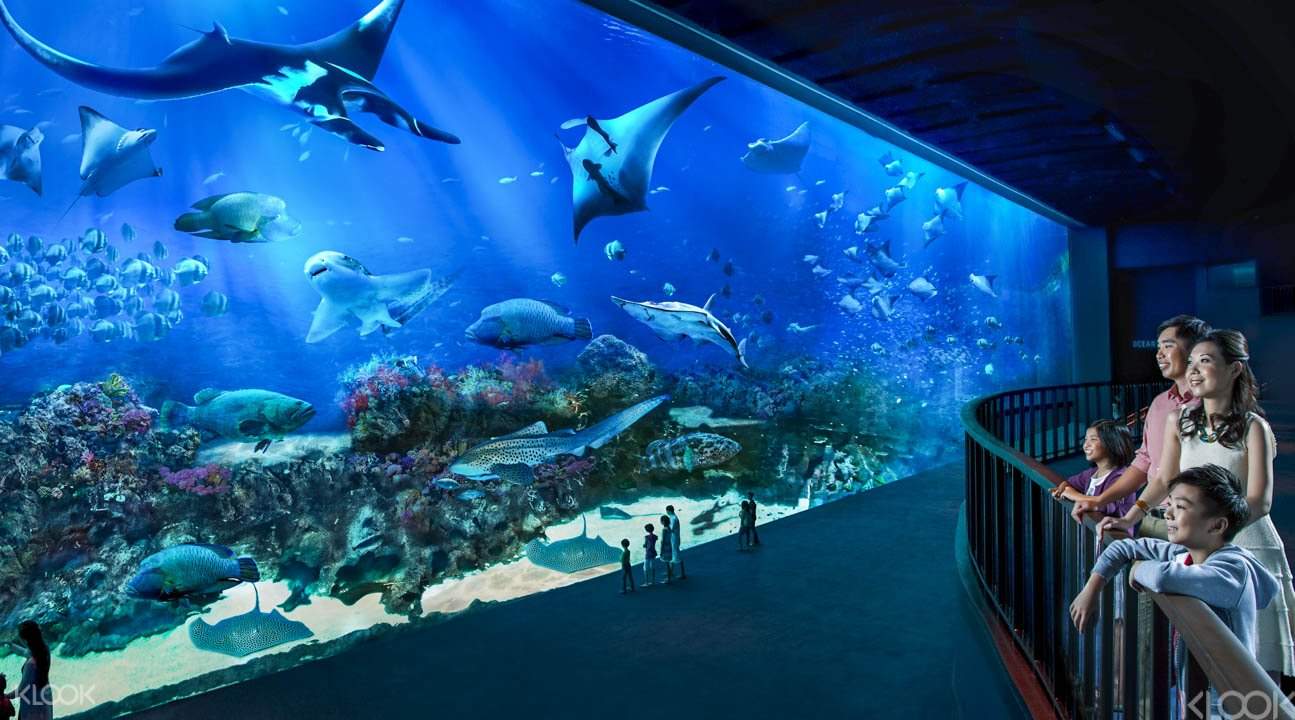 Venture through the fascinating world beneath the sea as you explore the ocean realm of S.E.A. Aquarium, home to more than 100,000 marine animals of over 800 species, across 49 different habitats, each one as fascinating as the next. Get acquainted with the marine habitat as you meet magnificent hammerhead sharks, come face-to-face with bottlenose dolphins, discover sea life up close at the Touch Pool and watch the colorful fish, rays and sharks surround you in the panoramic Open Ocean. As South East Asia's largest aquarium, an awe-inspiring experience awaits as you unfold the endless wonders of our blue planet.
Check out discounted tickets here.
Gardens by the Bay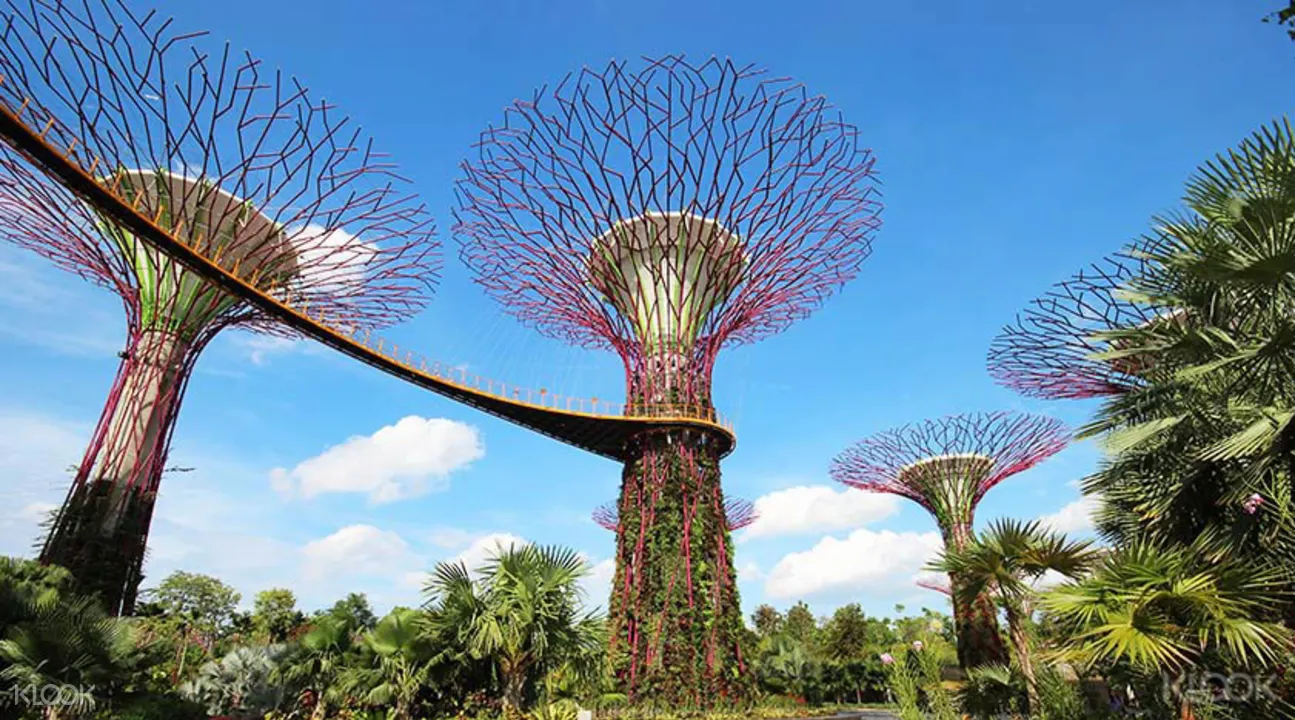 An iconic Singapore destination, Gardens by the Bay is undoubtedly at the top of every visitor's itinerary to the city. It's waterfront gardens (Bay South, Bay East, and Bay Central) and conservatories (Flower Dome and Cloud Forest) as well as the newly opened Sun Pavilion, feature some of the most incredible manmade structures built to house flora and fauna from all over the world. Your Singapore Gardens by the Bay ticket gives you full access to the two conservatories and what's more, you can even skip the ticket line and enter directly with your Klook voucher. Learn about the powerful interconnectedness of ecology, see the tallest indoor waterfall, walk amidst the Supertree Grove, then cross the OCBC Skyway (surcharge applies) for spectacular views of Marina Bay. With countless attractions for both grown-ups and children, Gardens by the Bay is certainly a day worth spent!
Check out discounted tickets here.
Singapore Cable Car Skypass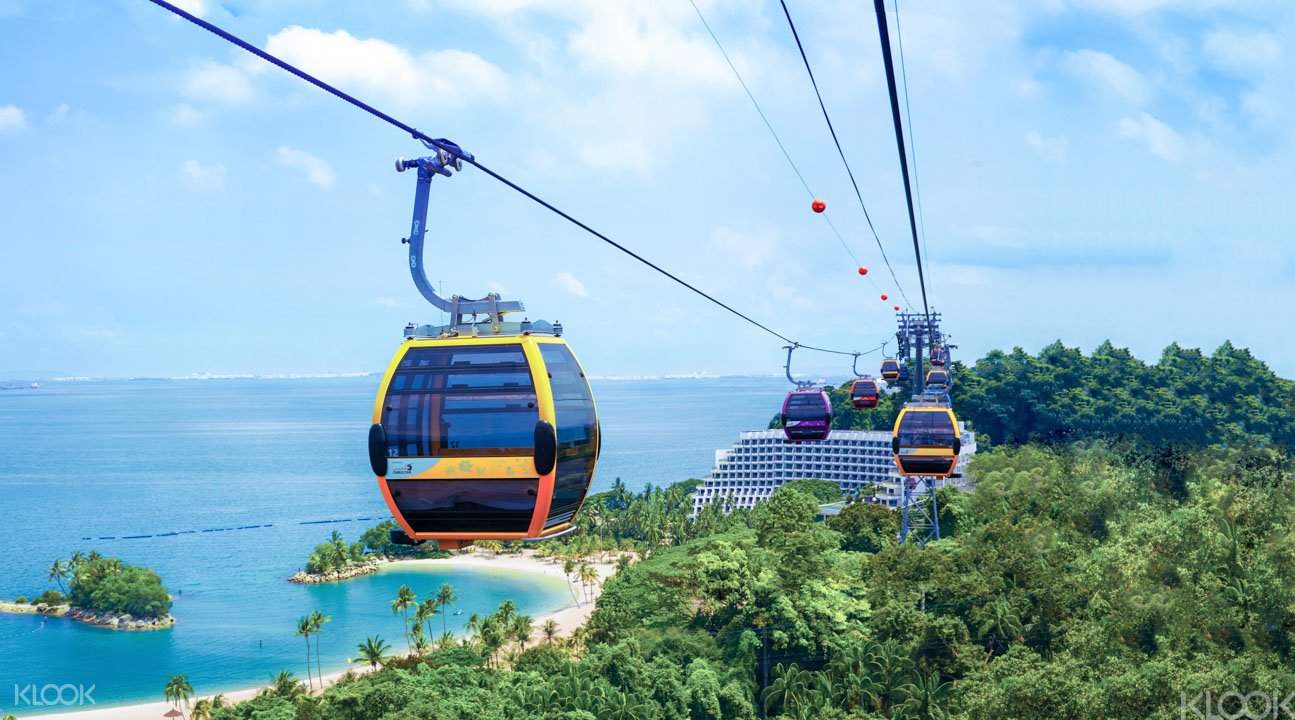 See the picturesque landscape unfold aboard the Faber Peak Singapore Cable Car. Relish stunning, 360-degree views of the Southern precinct, drop by Sentosa Island, and pay a visit to Mount Faber, one of the city's oldest hilltop parks. To savor the magnificent views for even longer and delight in a unique dining experience, you can enjoy a lunch buffet at Mount Faber Peark Station or a dinner buffet at Good Old Days Restaurant within Sentosa. Once there, why not pay a visit to Sentosa Cable Car Museum, where the world's largest Lego cable car cabin awaits?
Check out discounted tickets here.
Singapore River Safari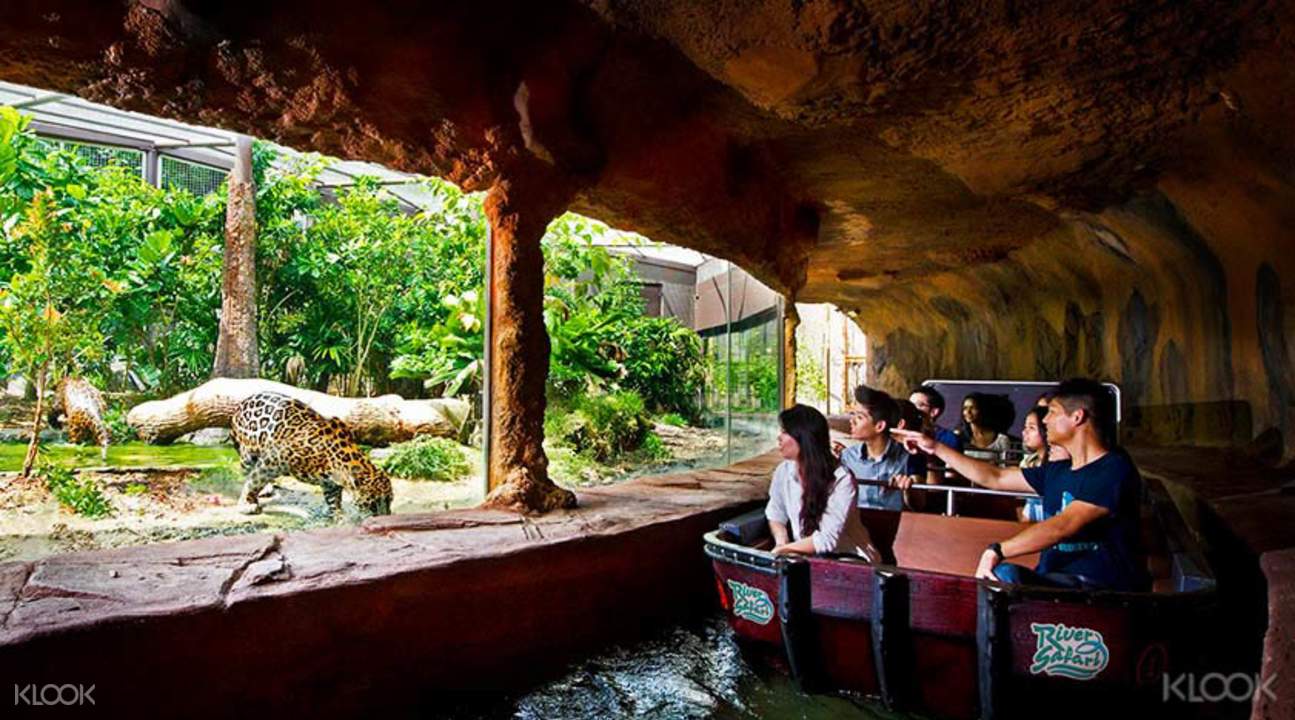 Take the family on a captivating experience of river life at the Singapore River Safari. Inspired by the mighty rivers of the world, the attraction features animals and plantation against a backdrop of history and culture. Name the world's longest rivers in order: which comes first, Egypt's Nile, China's Yangtze, or South America's Amazon? Discover how deep Africa's Congo River runs, and the religious significance of the Ganges in India. Learn about the endangered species of North America's Mississippi, the floating villages of the Mekong in Asia and the river systems of the Murray in Australia. The Amazon River Quest also gives you an idea of what it's like to cruise along the world's rainforest, while the Flooded Forest takes you deep into the 'lungs of the earth'. There's certainly no shortage of fun and discovery at the Singapore River Safari!
Check out discounted tickets here.
Adventure Cove Waterpark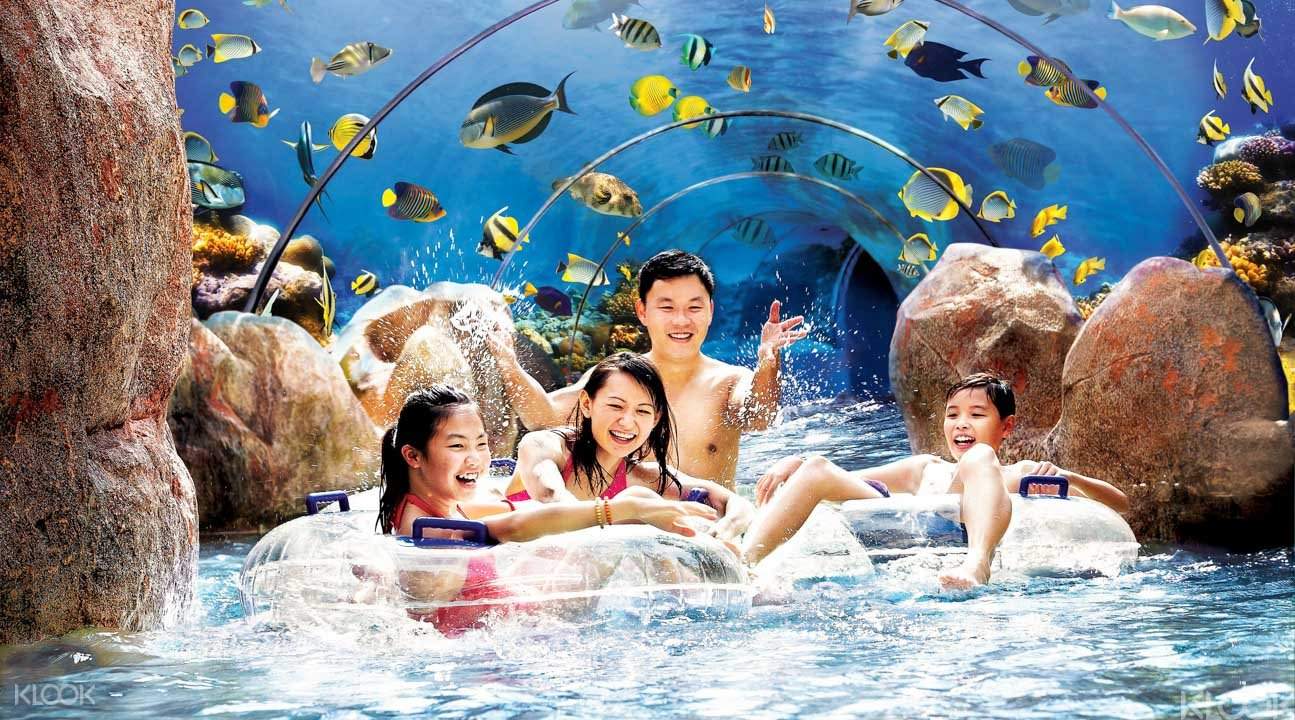 Promising endless splashes of fun, Adventure Cove Waterpark is an aquatic park with something for every adventurous water lover. Feel the adrenaline rush as you zoom down thrilling water slides, such as Southeast Asia's first hydro-magnetic coaster. Grab a mat and challenge a friend to a high-speed water duel. Take twists and turns in a dark water chute, get sucked into a spiral whirlpool, or hide your fears at the platform cliff jump. For in-betweens, chill out with friends at the Bluwater Bay wave pool, or grab a tube and journey down Adventure River, passing through 14 stunning scenes including a tropical jungle garden and a grotto inhabited by whimsical sea creatures. You can also snorkel over a colorful coral reef with 20,000 friendly fish, or wade amongst dozens of rays as you touch their velvety wings. For a day of wet and wild fun in the sun, there's only one place to come!
Check out discounted tickets here.
Sentosa FUN Pass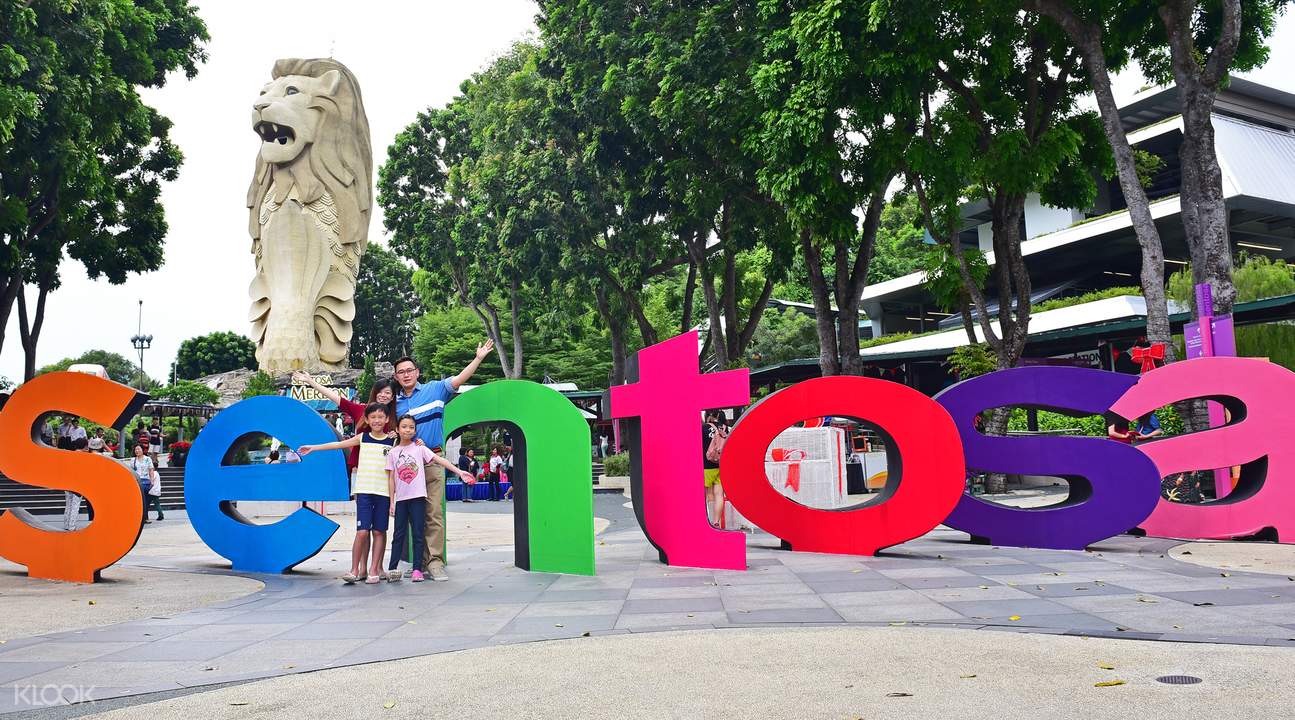 Have you ever wondered what endless fun looks like? Take a look at the Sentosa FUN Pass – your ticket to The State of Fun! Explore Sentosa, Singapore's famous island resort and the abundance of activities it has to offer. Loads of alluring attractions await you: from 4D Adventureland to Megabounce and S.E.A Aquarium, you surely won't be strapped for your choice of fun. Spend a carefree day with your family and friends and save money as you do it – Sentosa FUN Pass is your gateway into the land of adventures, and at an affordable price.
Check out discounted tickets here.
Singapore Flyer Flight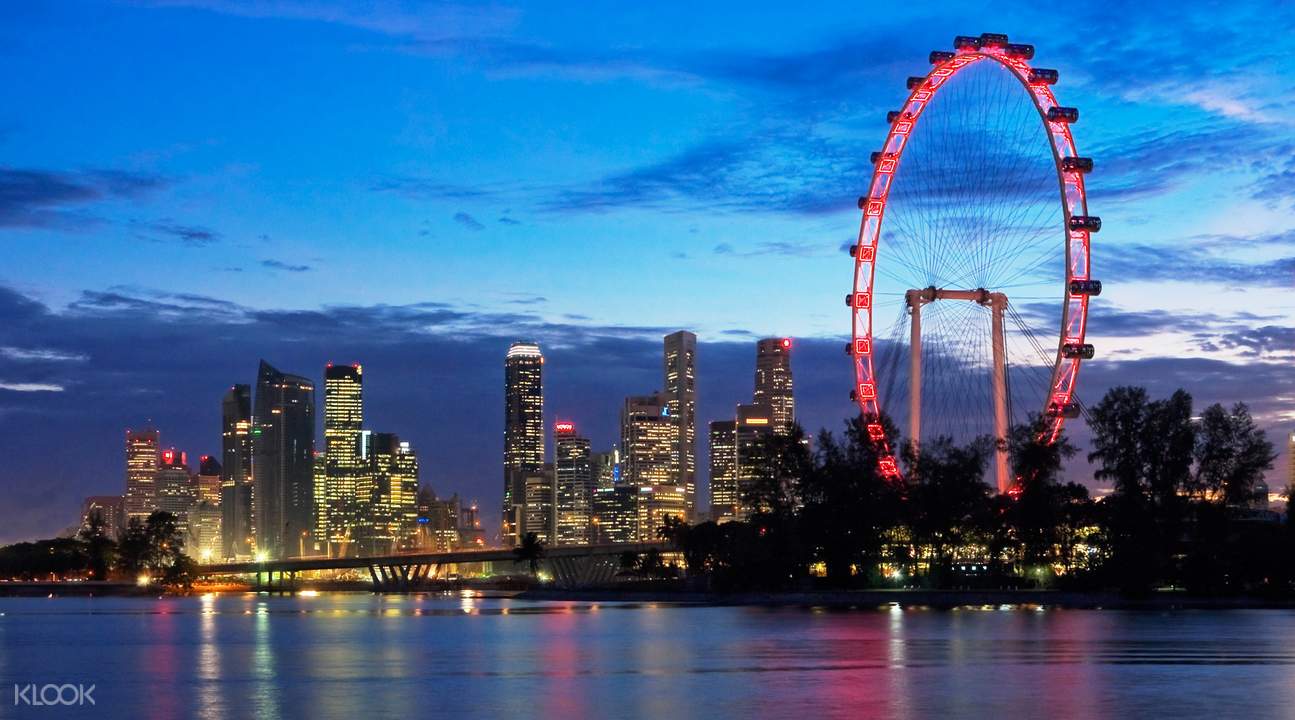 Check off two of Singapore's most popular destinations from your bucket list with this combination ticket that gives you access to Singapore Flyer and Universal Studios Singapore™. Get panoramic views of the city in an air-conditioned capsule that 'flies' over Singapore for 30 minutes, plus access to Journey of Dreams, where you can learn about the story of Singapore and how Singapore Flyer came to be.
Check out discounted tickets here.
Madame Tussauds Singapore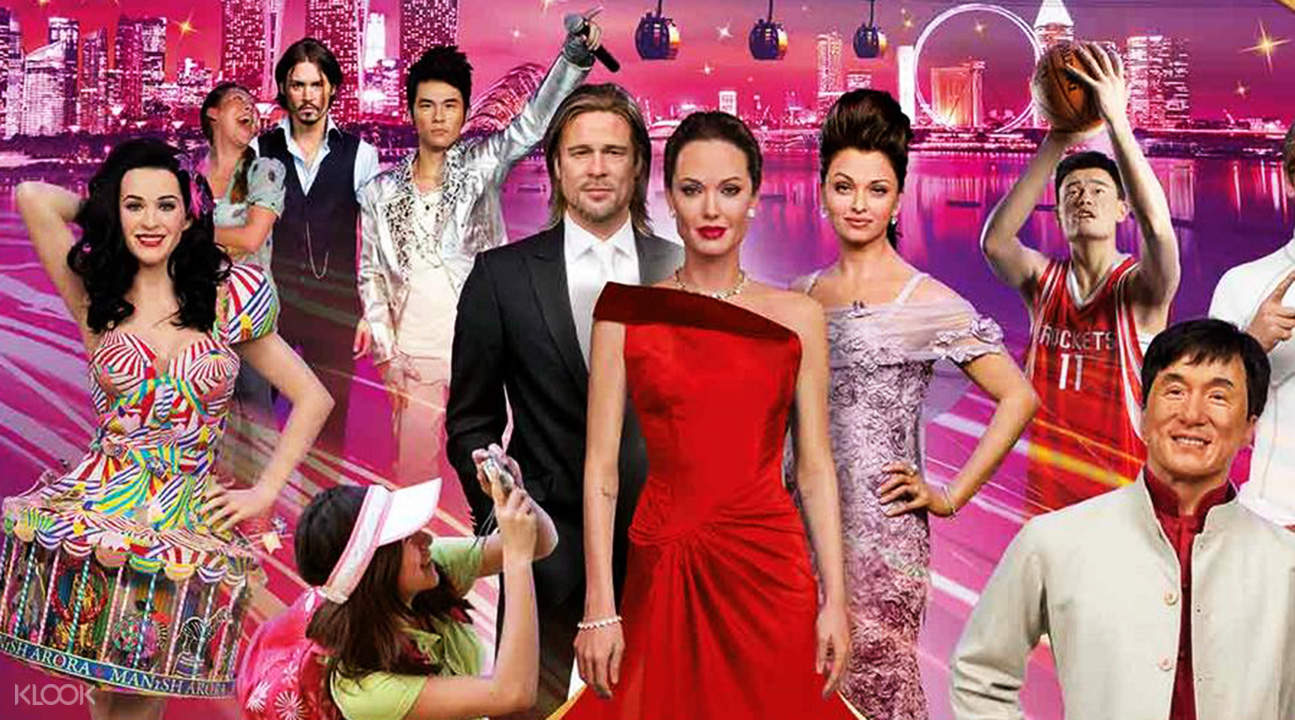 Snap a selfie with rock stars, actors, politicians, musicians and more at the world-famous Madame Tussauds Museum in Singapore. Take a trip back in history or straight to famedom by visiting the museum's various sections: Music, A-List Party, Sports, History & Leaders, Film and more. Don't leave without hopping aboard The Spirit of Singapore Boat Ride that takes you on a voyage through an exotic tropical garden. See the Images of Singapore Live exhibition and discover the city's transformation from a small village into a bustling metropolis.
Check out discounted tickets here.
Singapore Zoo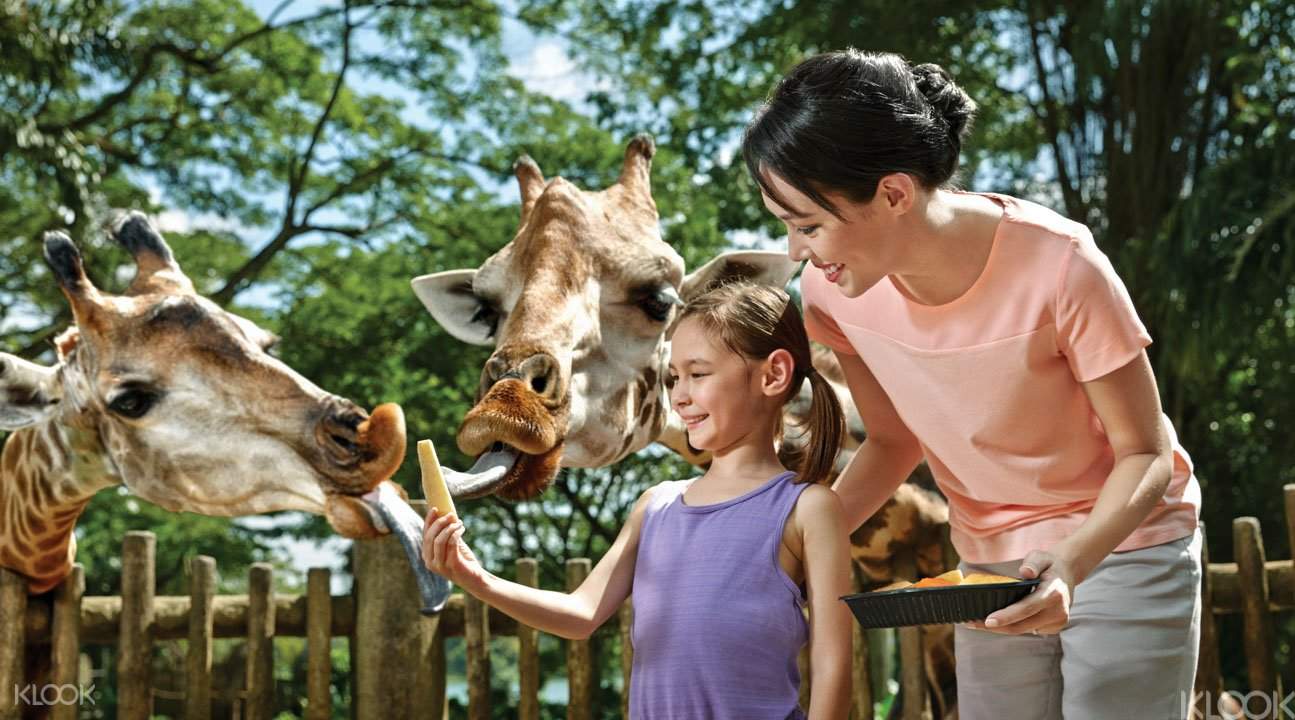 Set in one of the most beautiful wildlife environments in the world, Singapore Zoo is home to over 2,800 animals from over 300 species of mammals, birds and reptiles that roam freely in open enclosures resembling their natural habitats, separated from visitors only by moats and wooden fencing. The park also boasts the world's first free-ranging orangutan habitat in a zoo! Spend a day exploring this award winning zoo – a great family activity in Singapore.
Check out discounted tickets here.
Trick Eye Museum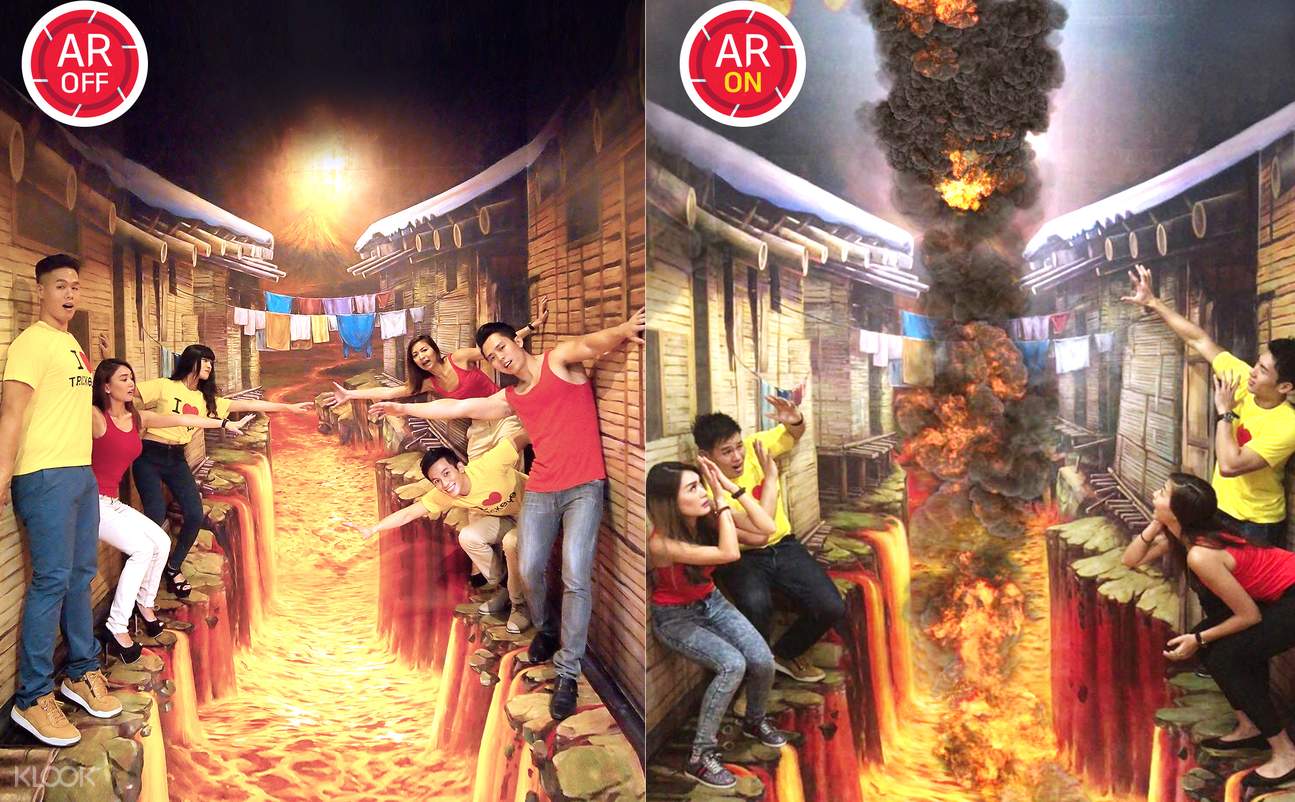 Let your imagination run wild at Trick Eye Museum in Singapore, an internationally-renowned 3D art museum from Korea. With its huge array of hand-painted art exhibits made by dedicated Korean artists, each exhibit comes alive with the use of a special art technique, called Trompe-l'oeil, that makes 2D art pop up into 3D! Feel, touch, and interact with the exhibits in 6 different zones, and enjoy a day filled with fun, laughter, adventure and excitement. Get a heightened experience of the Trick Eye Museum with their very own Augmented Reality mobile app, where you'll see a whole new world of AR appear before your very eyes! Discover a hidden word that is seen only through the app by downloading the free "Trickeye-Singapore" mobile app from the Google Play Store or App Store, and watch as your photos and videos come alive with hidden animals, magic, fireworks and other special effects!
Check out discounted tickets here.
Snow City Singapore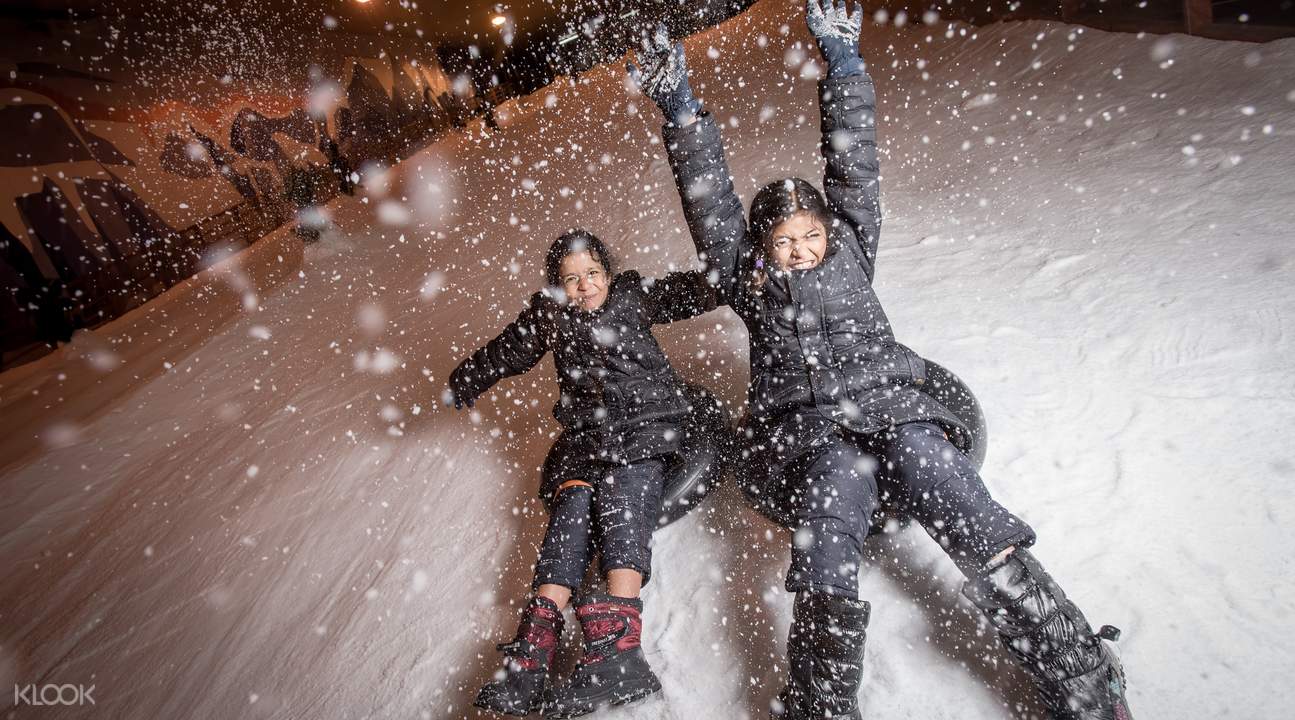 If you are looking for a way to cool down while traveling in the tropics, it simply doesn't get any better than a day in the snow. Impossible? Not at all! Singapore Snow City is the first indoor snow center that brings all the fun of winter right into the heart of the busy tropical city. In Snow City, you will be able to relive all the pleasure of winter: slide in a sledge down a snowy slope, have a quick break in an igloo, marvel at ice sculptures, make snow angels or join in a snowball fight. Here in Snow City, every winter dream is possible!
Check out discounted tickets here.
Butterfly Park & Insect Kingdom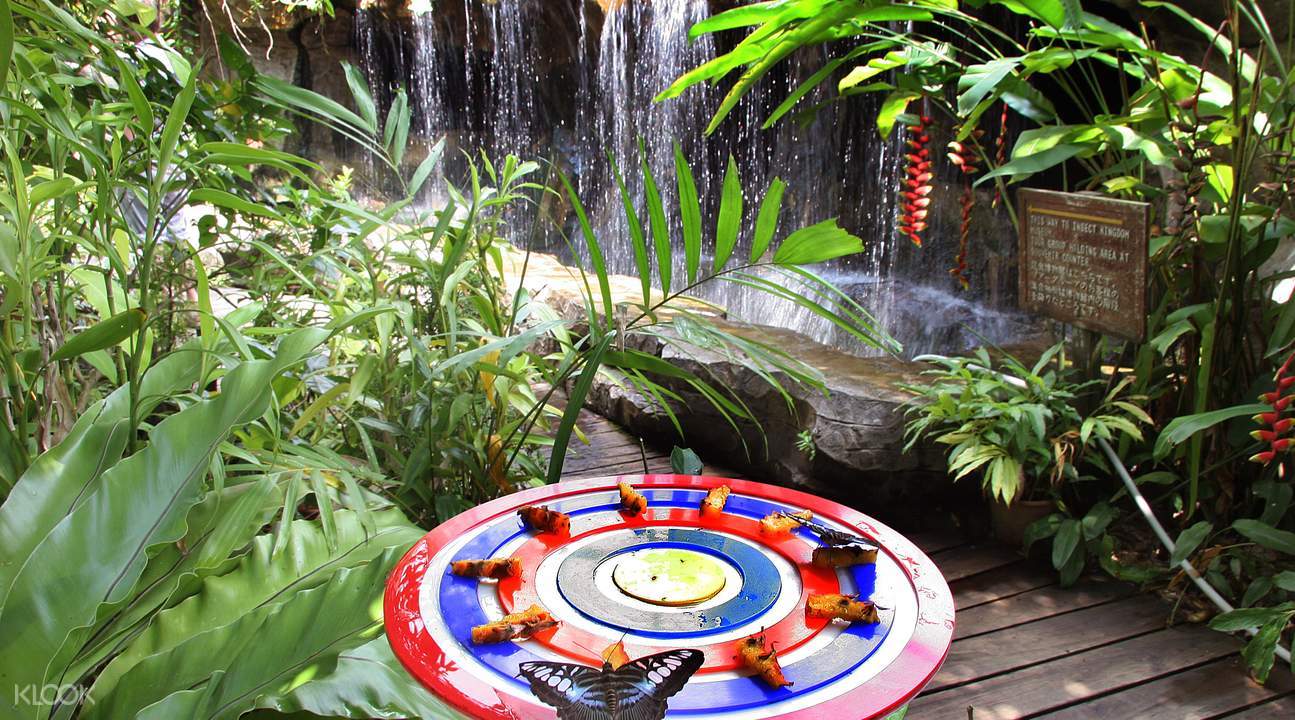 Explore unique exotic nature without leaving the city of Singapore. Discover the amazing diversity of local flora and fauna at the Butterfly Park & Insect Kingdom. The park is home to over 50 different species of butterflies and lots of exotic insects. Search for rare creatures like stinging scorpions, huge beetles and so much more. Combine the trip with a visit to a few other attractions on Sentosa Island and you've got yourself the perfect day out for the whole family!
Check out discounted tickets here.
Check out other interesting articles below
24 Of The Smartest Travel Hacks That'll Save You Time, Space, & Money
15 Free Things To Do In Taiwan
Taste of Seoul – Explore Korean Food On a Budget With These Deals
Top 13 Things To Do In Hong Kong
Like us on Facebook so you don't miss out on our latest posts.