Easy and Inexpensive DIY Halloween Decor Ideas
Easy and Inexpensive DIY Halloween Decor Ideas

Planning to decorate for the coming Halloween? You don't need to spend so much just to feel the Halloween spirit. Here are some DIY easy and inexpensive Halloween decor you can try.
Front Door Mummy
Talk about inexpensive. You can use crepe paper or maybe tissue paper to wrap around your door. For the eyes use some ordinary white and black paper and you're good to go. This decor can take less than 30 minutes to make.
Yarn Pumpkins
You would need a bit more time to do this. You have to dry the yarn after forming it around the balloon but its a fund process. There are also a lot more materials needed but the finished product is so cute. Try it out.
Instructions here: https://onelittleproject.com/yarn-pumpkins/
Floating Cheesecloth Ghost
This one I like very much. It looks real! I was planning to decorate my room with one and scare my sister when she comes in. You you can hang practically anywhere. This project uses cheesecloth but maybe you can find some other cloths lying around in your house which you can use instead.
Check out the instructions here: https://loveandlaundry.com/floating-cheesecloth-ghost.html
Floating Witch Hat Luminaries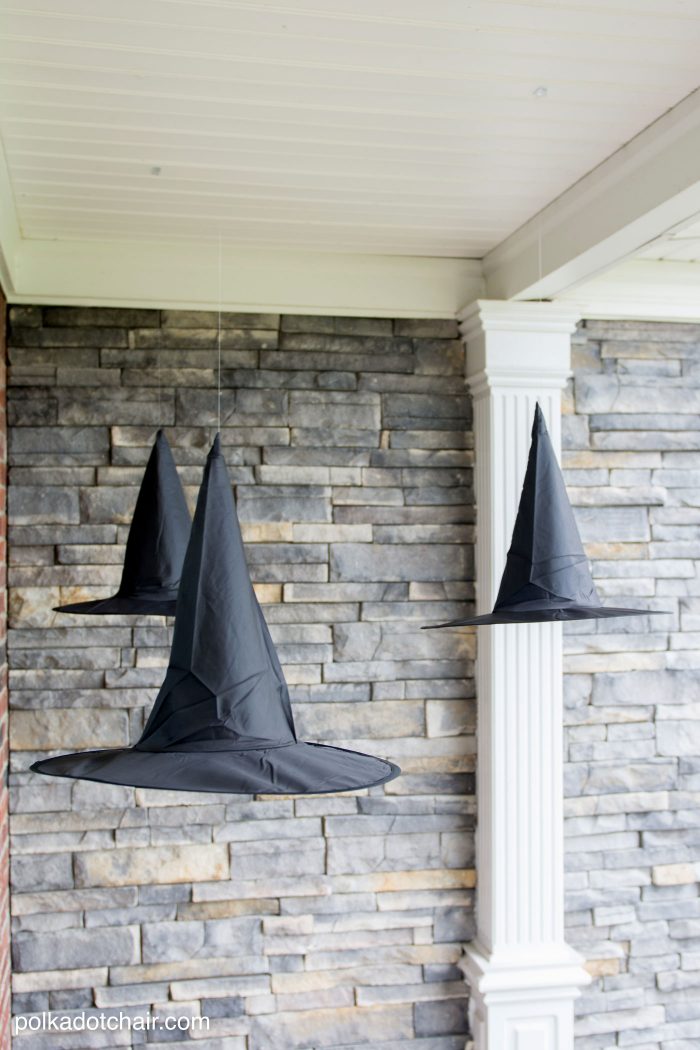 This one can be used to decorate the outside of the house. You can make your own witch hat with black paper and hang the finished product outside. Make as much as you like.
See it here: https://www.polkadotchair.com/floating-witch-hat-luminaries/#_a5y_p=4332188
Mummy Halloween Luminaries
The mummy is a staple character in the Halloween season. Check out this cute luminaries you can do with mason jars or drinking glasses hanging around the house.
Big Paper Bag Luminaries
Paper bags are everywhere. Why not use them to make your Halloween complete. This idea to use paper bags and those battery operated led lights is really cool and easy to make.
Check out the procedure here: https://craftsbyamanda.com/big-paper-bag-luminaries/
Zombie and Mummy Mason Jars
Since mason jars are also everywhere like the paper bags. You can easily find a few probably in your cupboard that you already forgot. Turn them into these cute diy halloween decor.
https://craftsbyamanda.com/zombie-mason-jars/
http://www.itallstartedwithpaint.com/mummy-mason-jars/