9 Fun Things To Do In Bali Indonesia
Check out the list of fun things to do in Bali, Indonesia.
Waterbom Bali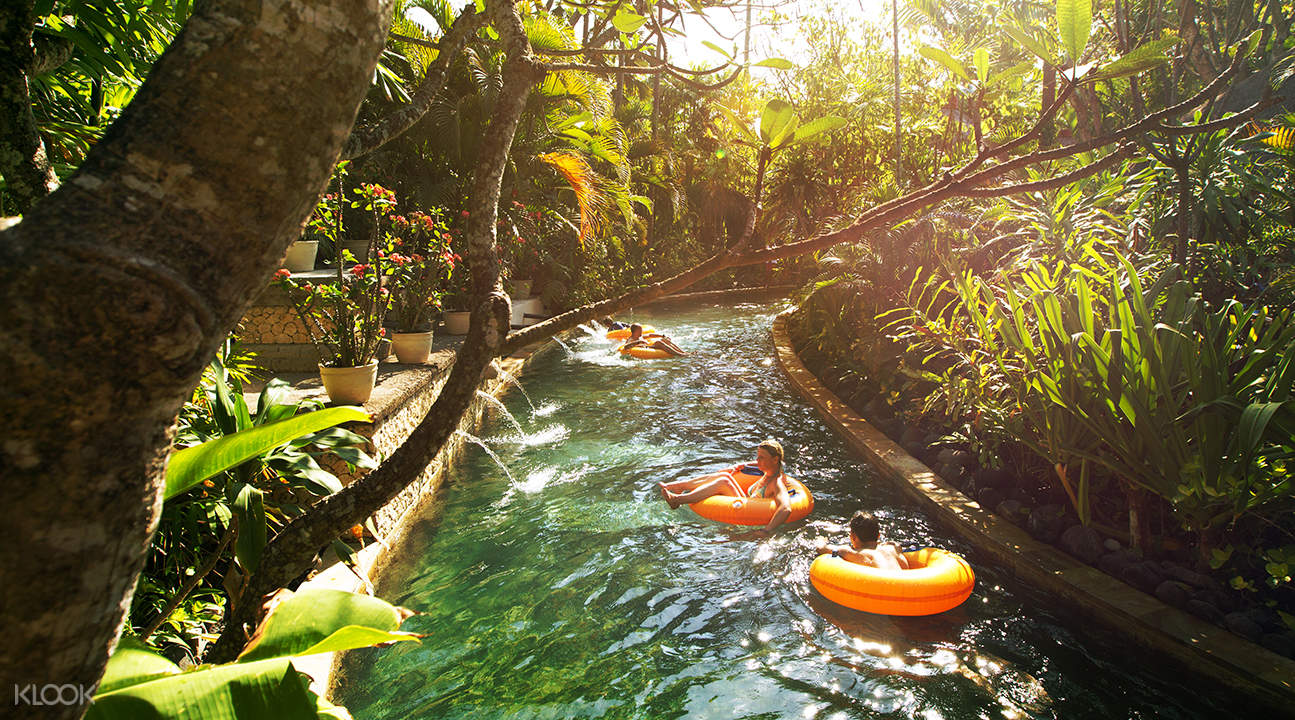 Located in central Kuta, Waterbom is an oasis in the heart of the bustling tourist area and is Bali's most popular waterpark – and for good reason. Featuring numerous thrilling rides and child-friendly attractions, the park has something for everyone. Adults can enjoy massages or a tropical drink at the swim up bar whilst kids can head to the slides and wet play areas. Brave the pride of the park, a 70km/hr ride called Climax. Or for something more chilled, the Lazy River may suit you better. A cashless payment band means you can simply buy your credit, leave all your valuables at the locker room and enjoy all park facilities with a flash of your wrist. You're certain to find more than enough to entertain you for the whole day at what is arguably the biggest and best waterpark in Bali.
Check out Waterbom Bali discounted tickets here.
Dolphin Watching Cruise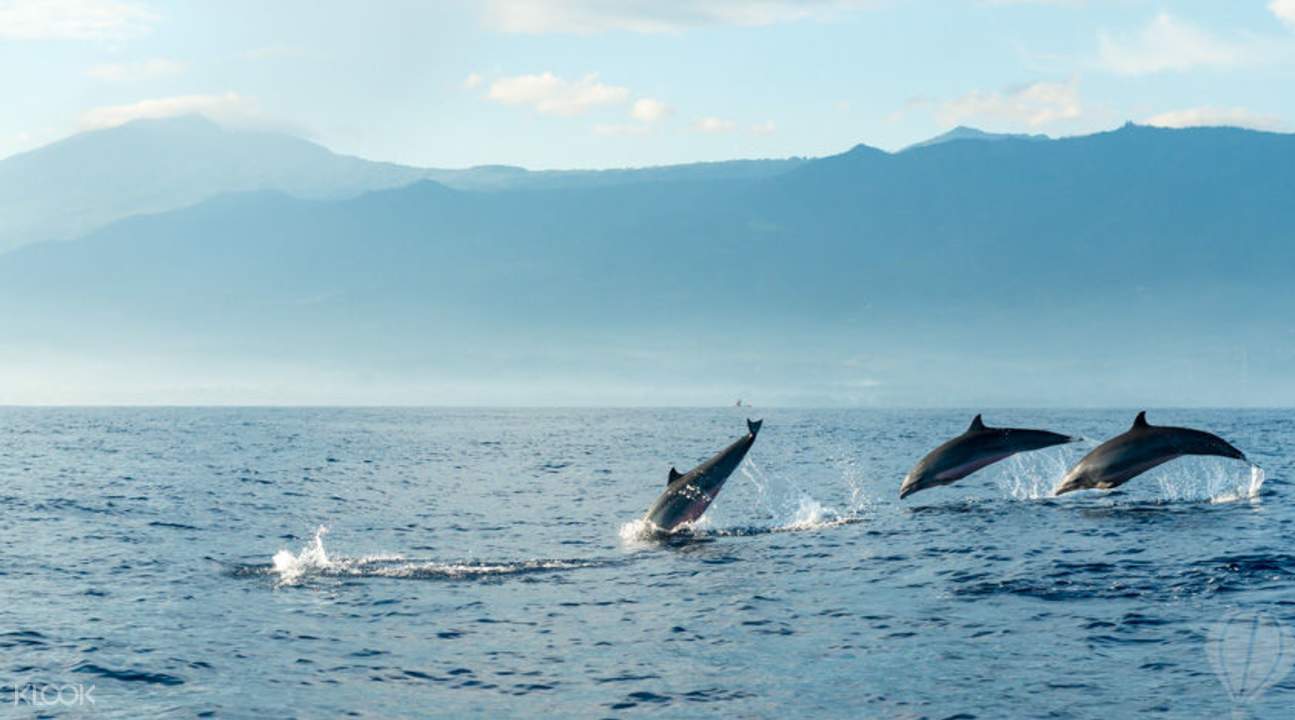 It may be an early start, but who's complaining when you're speeding along the beautiful Bali coastline, about to get an up close sighting of dolphins in their natural habitat. After the exhilaration of the high-speed cruise, your emotions will be full to bursting with that first glimpse of a dolphin fin cutting through the water or when a mother and baby leap through the air. Conservation efforts have been put in place to ensure the dolphins' safety and continual wellbeing, and an English-speaking guide is with you on board to relate fascinating dolphin facts throughout (Did you know that dolphins call each other by 'name' using individual signature whistles? Neither did we!) Gawk at the incredible Nusa Dua scenery and satisfy your stomach rumblings with fruit juices and breakfast pastries, and when the dolphins appear, you'll soon forget the 5am start…
Check out Dolphin Watching Cruise discounted deal here.
ATV Quad Bike Adventure in Bali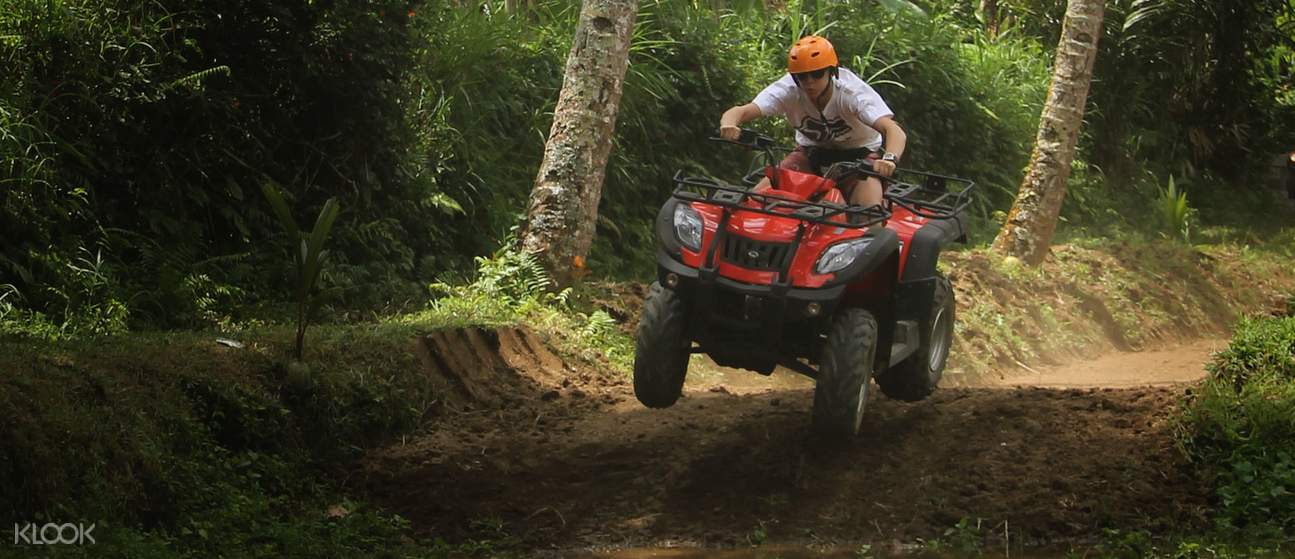 Explore this tropical paradise as you discover its varied landscapes, lush rice paddies, overgrown jungles and rushing rivers on a two hour ATV Quad bike adventure. Experience a convenient pick up at your accommodation, and whether you take a morning, afternoon or early evening ride, you will be given a thorough safety briefing and all the equipment needed for a safe journey. Choose to either ride in tandem with a companion or drive your own buggy each – either way, you'll be treated to a spectacular sight of Bali's natural beauty as you drive through and around the extensive track. If you're up for a bit more thrill, just let your guide know and he'll take you to a more technical terrain where you can make your way up steep hills on full speed or slide down slopes as you please. After an exciting ride, freshen up with a relaxing shower before feasting on a buffet meal of scrumptious food. Before you know it, you'll be dropped off safely in your hotel to enjoy the rest of your day.
Check out ATV Quad Bike Adventure in Bali discounted deal here.
Bali Zoo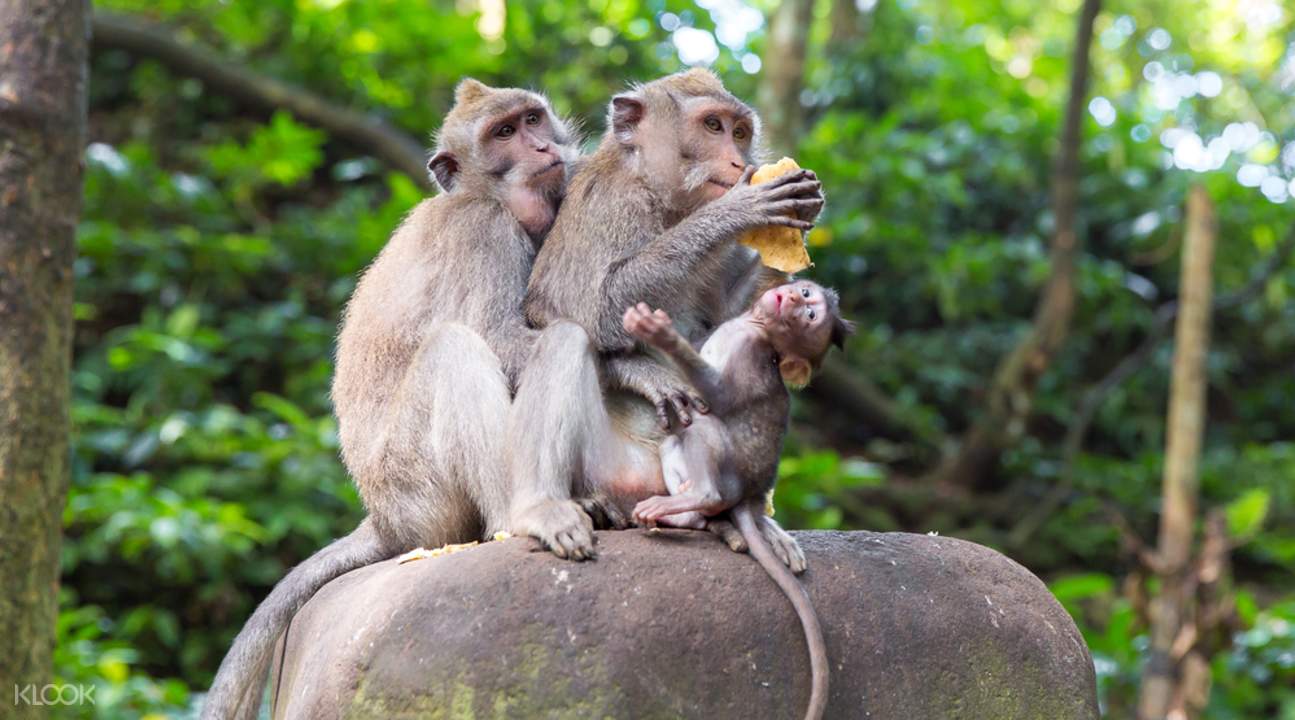 Get a close look at Indonesia's exotic flora and fauna at Bali Zoo. Home to more than 350 animals, the zoo is situated in the very heart of Bali and offers an amazing educational experience into Bali's stunning nature. Choose between a regular visit, a day time "explorer" tour with animal feeding, transfers and lunch, or find out what the animals are up to after sundown with a night time Bali zoo tour including dinner and transfers. With lots to see, do and discover, Bali Zoo Tour is a great activity for the whole family. With convenient hotel pick up and drop off, all you need to do is have a great time.
Check out Bali Zoo discounted tickets here.
Bali Bird Park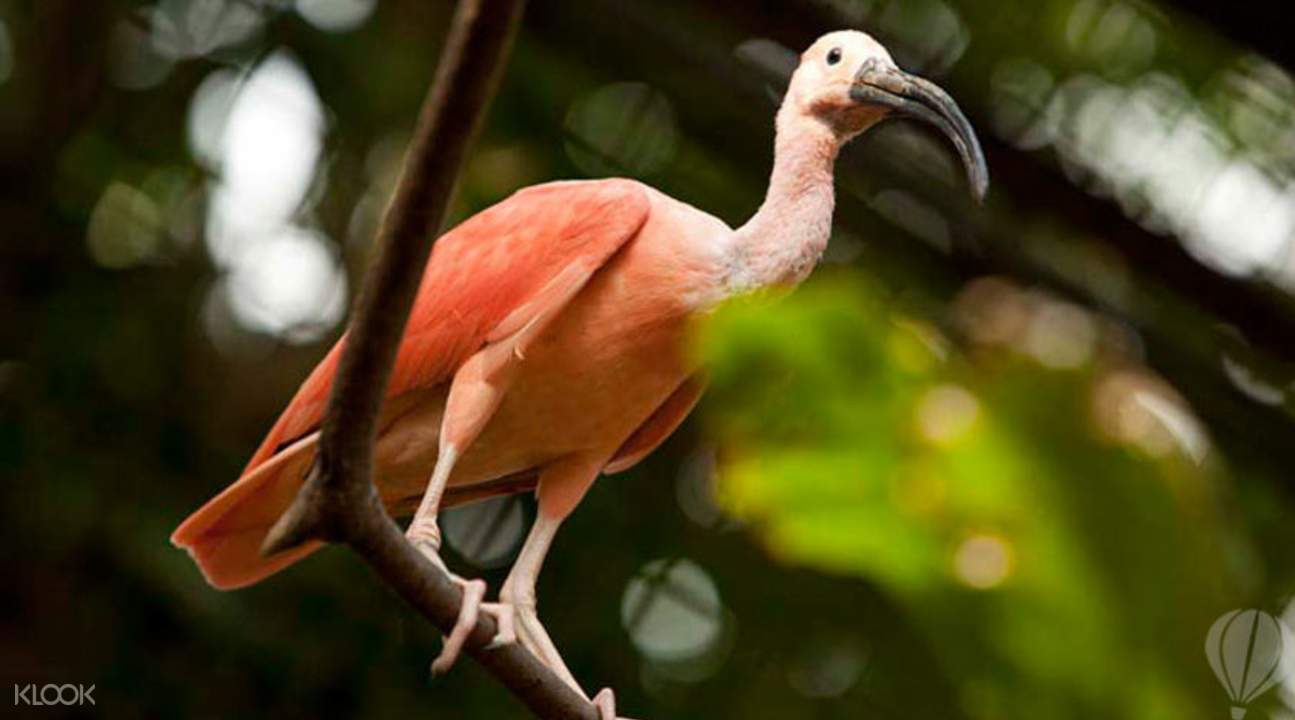 Two beautiful hectares of botanical landscape have been crafted into a natural habitat-like sanctuary, research and breeding center for almost 1000 birds from 250 different species. The park features birds from Indonesia, South Africa and Latin America, as well as 2000 tropical plants. Take a tranquil stroll through the park for close encounters with these graceful birds, there's even a special area for Komodo dragons! Be sure to plan your visit around the daily activities: feed lories and pelicans, watch birds of prey in action and be entertained at the park's 4D theater before heading to the guyu guyu corner for a hands-on photo session with parrots and cockatoos!
Check out Bali Bird Park discounted deal here.
Nusa Lembongan Snorkeling & Mangrove Day Tour from Bali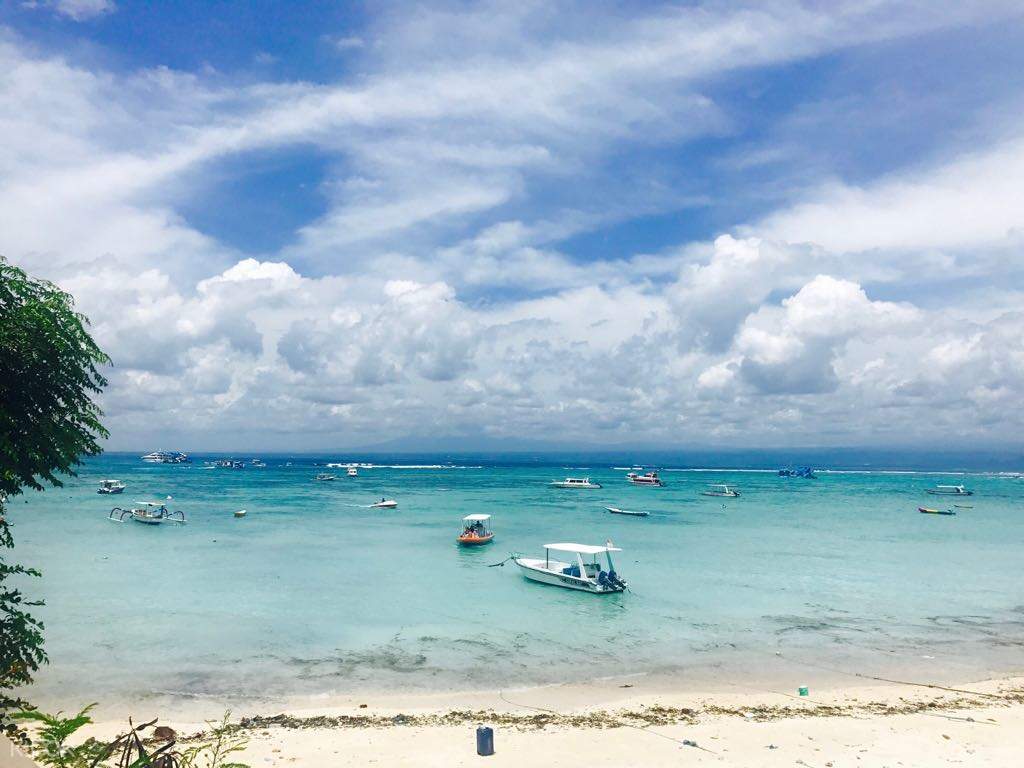 Dreaming of the perfect island getaway? Nusa Lembongan is one of the most tranquil spots in Bali sporting unspoilt nature, authentic culture and a truly relaxing holiday ambiance. On this full day trip, you will not only get to discover the area's breathtaking beauty on land but also snorkel in three different locations on the island admiring Indonesia's rich marine life. Start the day with an early morning hotel pick up and hop on a boat to Nusa Lembongan. Begin by exploring the island's mangrove forest and then stop by for a quick traditional lunch. Now for the fun part – snorkel at three different places on the island and keep your eyes wide open for exotic fish and colorful algae. After exploring the underwater world, relax on the white sandy beach while waiting for your return boat. By 7:00pm you should be back at your hotel, well rested and full of new impressions.
Check out Nusa Lembongan Snorkeling & Mangrove discounted Day Tour from Bali
The Heart of Bali Tour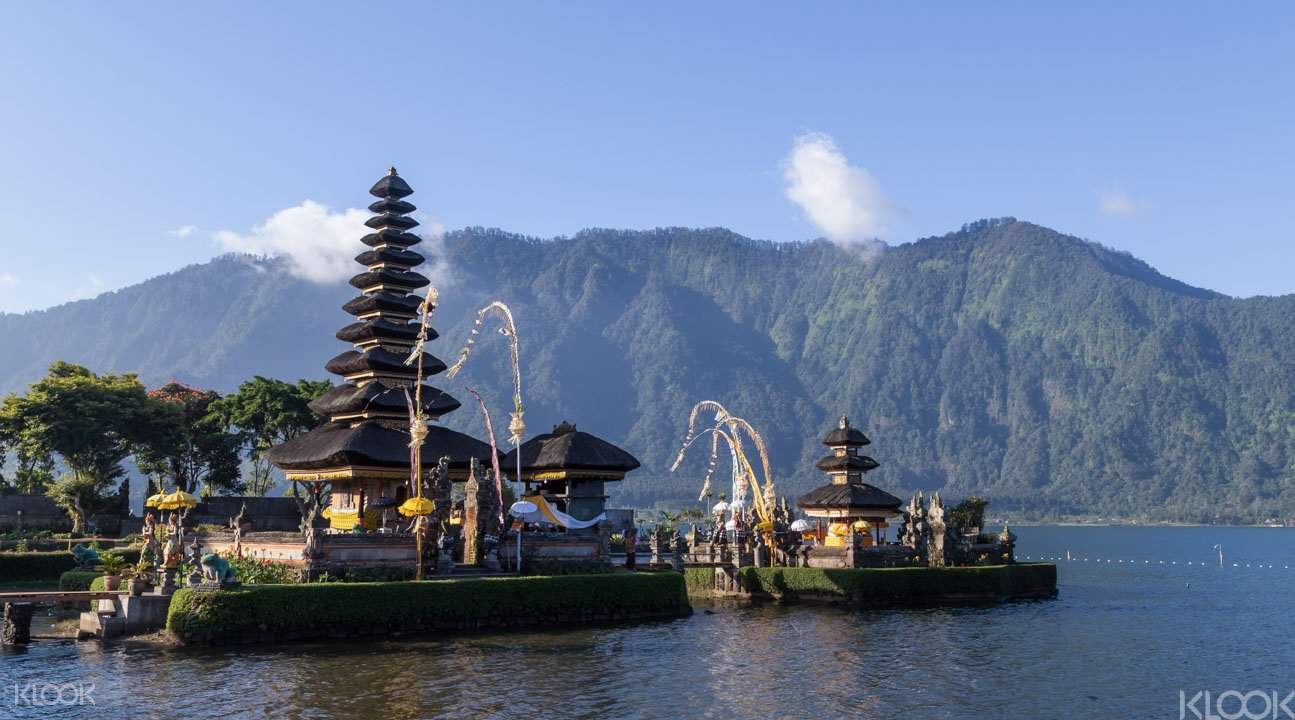 Travel into the heart of the western regions of central Bali where the temples, markets and rice fields play a vital role in Balinese life. Discover the wide variety of local goods being traded at the local market at Tabanan regency and the ancient 11th century Pura Luhur Batukaru temple, a majestic construction in the middle of a lush forest. A must-see when in Bali: take in the scenery of the Jatiluwih rice terraces, a UNESCO World Heritage site before heading to a natural volcanic hot spring, Angseri, said to cleanse and heal all your ailments.
Check out The Heart of Bali Tour discounted promo here.
Mount Batur Sunrise Trekking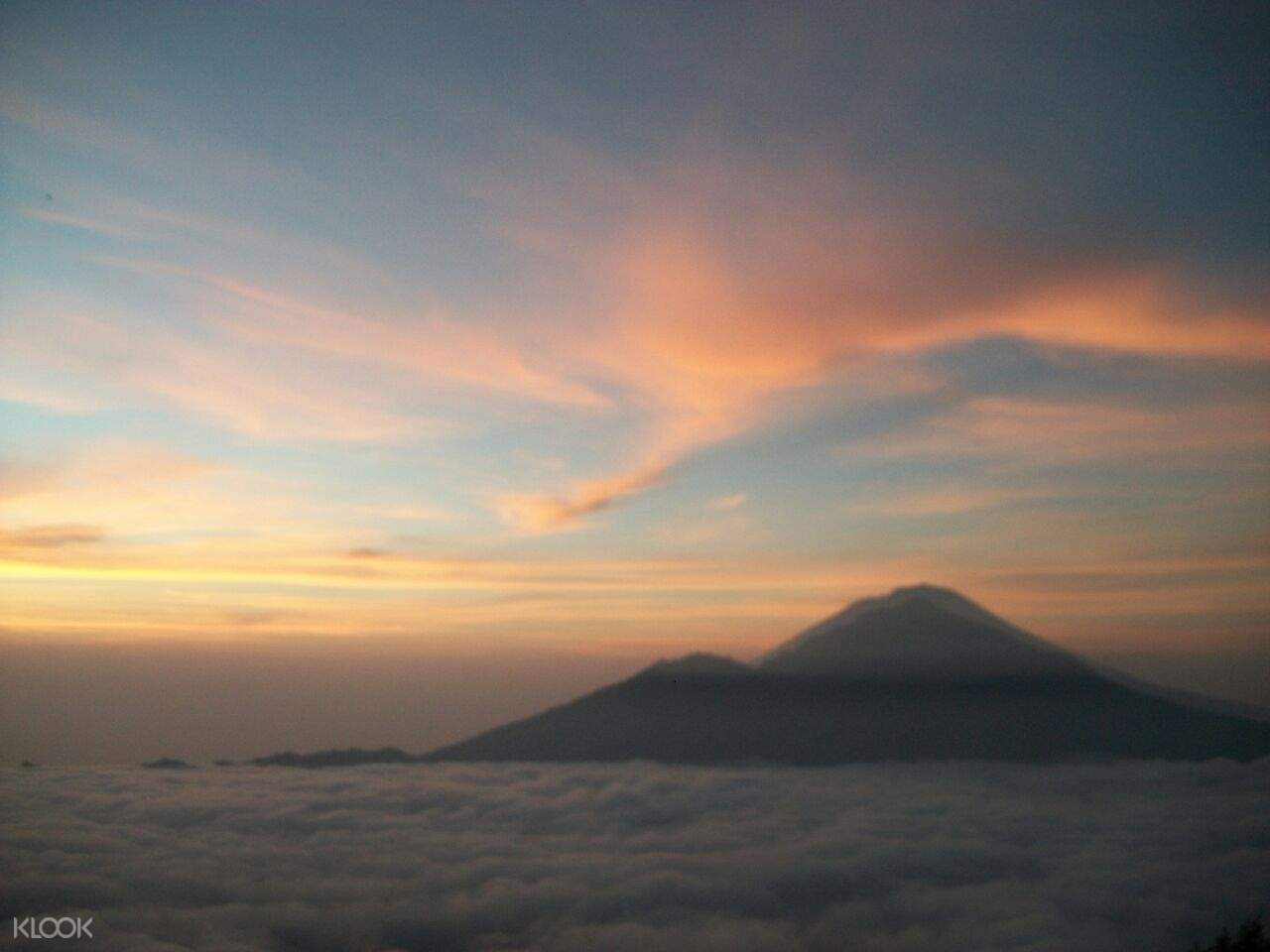 Hike up to the top of the picturesque Mount Batur (Kintamani Volcano) on a 10-hour sunrise trek and be rewarded with dramatic views of Bali's mountainscapes as you munch on a delicious breakfast at the top. You probably won't get a lot of sleep on the night of the tour — you will need to be ready in time for your 2am hotel pick up. Go through a short safety briefing before embarking on your Mount Batur Sunrise Trek. It will take you about three hours to get to the top and, once there, you will get to combine breathtaking views from the peak of Mount Batur with a delicious local breakfast. After, you will trek down the mountain and visit a beautiful coffee plantation along the way.
Check out Mount Batur Sunrise Trekking tour discounted deal here.
Bali Safari and Marine Park
Bali's most realistic safari experience takes you on a journey to discover the inhabitants of Indonesia, India and the African Savannah. See wildlife living naturally together in 40 hectares of park, specially landscaped to imitate natural habitats. There's even more to discover beyond the safari as the park is home to 400 residents, some of which are endangered. Find elephants, tigers, leopards, kimodo dragons, cheetahs, and orangutans, to name a few. Watch the elephants bathing or even climb on for a ride, visit the petting zoo, learn a Balinese dance, see almost 40 species of fish, and don't miss feeding time for the white tigers and piranhas! As the day draws to a close, get a thrill at Fun Zone, the mini theme park, or cool off at the Water Park before sitting down for the a spectacular theater production. A choice of packages is available: decide if you want inclusions such as an elephant ride, lunch/dinner, VIP show seating or the Night Safari
Check out Bali Safari and Marine Park discounted tickets here.
Check out other interesting articles below
24 Of The Smartest Travel Hacks That'll Save You Time, Space, & Money
Taste of Seoul – Explore Korean Food On a Budget With These Deals
Top 13 Things To Do In Hong Kong
Singapore On A Budget – Top 13 Things To Do In Singapore
Like us on Facebook so you don't miss out on our latest posts.