It's spring once again and one of the most anticipated activities during this season is the blooming of the cherry blossoms. Below is a list of the 8 best cherry blossoms tours and attractions from 3 different countries, South Korea, Japan and Taiwan.
8
Kyoto Arashiyama Sagano Train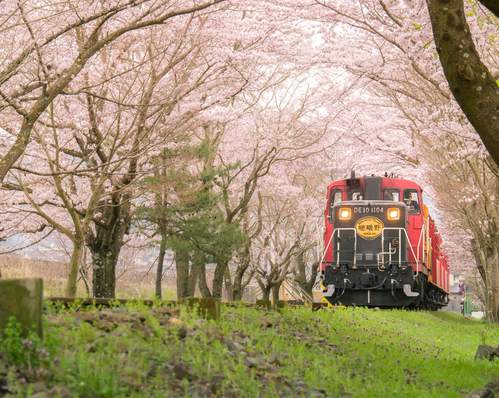 Conveniently pick up your Sagano Train ticket in central Osaka in advance and prepare to board this romantic train ride near Kyoto from Kameoka Station. Your ticket will be valid for a one way trip from Kameoka Station to Saga Station (you can also book a return journey separately) in which you will be taken through one of the most scenic routes in Japan. During this 25 minute ride, expect to see a snowy wonderland in winter, a landscape cloaked with maple trees in fall, luscious green panoramas in summer, and of course, spectacular cherry blossom trees in full bloom in spring.